Blu-ray Review: 'The Final Member'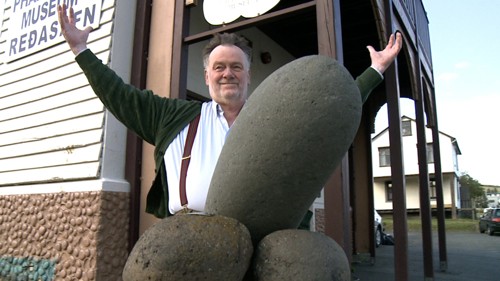 Ready to check out a museum dedicated to...longfellows?  Then follow us as we check out the new to Blu-ray doc titled "The Final Member" out now from Drafthouse Films.  We examine and review the specimens below!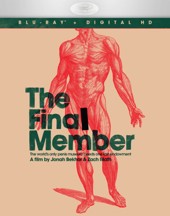 Title: "The Final Member"
   Grade: 4
   Cast: Sigurður "Siggi" Hjartarson, Páll Arason, Tom Mitchell
   Director: Jonah Bekhor & Zach Math
   Rating: R
   Runtime: 82 minutes
   Release Company: Drafthouse Films
   Website: www.drafthousefilms.com
The Flick: This doc featuring the penis preservation Icelandic Phallological Museum may come off as controversial, but it's actually a fascinating and historical look at male members big and small.  Not to mention that head curator Sigurður "Siggi" Hjartarson comes off more like a charismatic and knowledgeable college professor then some smut peddler.  Plus it's comical watching two gents fight over becoming the first and only human specimen the museum's collection (one guy calls his Elmo!) – reaching for the skies indeed.
Best Feature: Can't travel to Iceland?  This awesome Blu-ray features a candid and detailed "Siggi" Hjartarson tour of the entire facility, which can be seen as a 'play all' or by jumping to your favorite specimen of choice.  (Hamster style for me!)
Best Hidden Gem: Included with the Blu-ray for all those interested in is a copy of the release form to send your organ to the museum for display – put that sucker in your wallet alongside the organ donor card!
Worth the Moola: Fun with phallus is just what the doctor ordered.