Blu-ray Review: 'The Fifth Estate'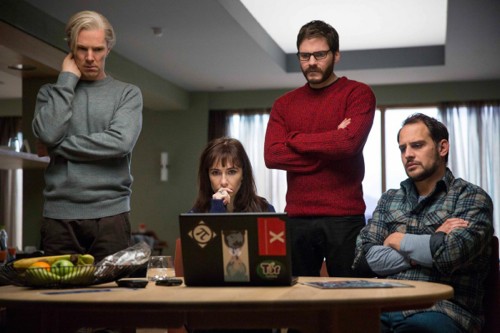 Ready to check out some WikiLeaks insight?  Then follow us as we check out the new to Blu-ray title "The Fifth Estate" out now from Touchstone Home Entertainment.  We examine and review the facts and film below!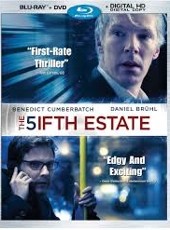 Title: "The Fifth Estate"
   Grade: 3 1/2
   Cast: Benedict Cumberbatch, Daniel Bruhl, David Thewlis
   Director: Bill Condon
   Rating: R
   Runtime: 128 minutes
   Release Company: Touchstone Home Entertainment
   Website: www.Takepart.com/fifth-estate
The Flick: Heard some grumblings about the famed WikiLeaks and their desire to expose truths at the time, but played out here its quite an interesting story for the uninitiated.  Plus so affecting and convincing is actor Benedict Cumberbatch as charismatic and influential founder Julian Assange that you almost don't need anything else.  Fortunately "The Fifth Estate" has everything from interesting visual effects (way to make talking on the computer cool!) to a supporting cast that kicks ass (Lara Linney and Stanley Tucci – oh yeah!) to back him up.  Facts real or askew, this telling of the tale holds attention.
Best Feature: The featurette 'Submission Platform' is a really cool look at the creative visual effects, but still have to give this disc low marks for lack of important extras.  There's not one featurette or commentary track talking about the real guys, their connections and/or opinions – total missed opportunity guys!  (Had to go online to find out tidbits like Julian did not want this version of the story made!)
Best Hidden Gem: The highly underrated David Thewlis (he of The Island of Dr. Moreau!) shows up here as a journalist at the famed Guardian paper.
Worth the Moola: Interesting and captivating, this amazing movie deserved to have extras just as amazing.