Blu-ray Review: 'The Entitled'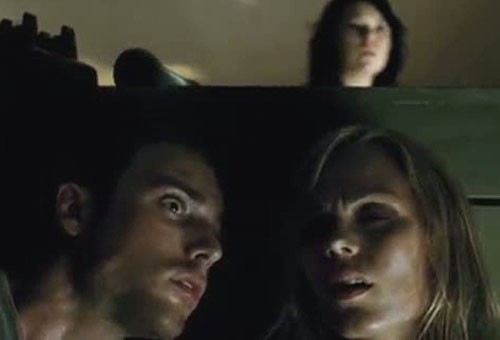 Ever get tired of being poor and feel 'entitled' to a little of the good life enjoyed by others?  Then team up with the lead character of the cool psychological thriller "The Entitled," out Sept. 6 on Blu-ray from Anchor Bay Entertainment.  Check out all the payback results below!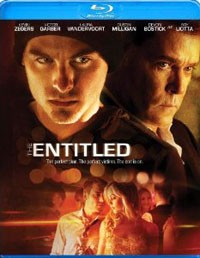 Title: "The Entitled"
   Grade: 3 1/2
   Cast: Kevin Zegers, Victor Garber, Ray Liotta
   Director: Aaron Woodley
   Rating: R
   Runtime: 91 minutes
   Release Company: Anchor Bay Entertainment
   Website: www.anchorbayent.com  
The Flick: "The Entitled" is a timely and extremely engrossing flick that spins a clever web of intrigue.  Surrounded by the subject of money, the rich and poor, the elite and the common man and in the end how far you would go to have it all, the flick covers a lot of dark corners.  Led by ample lead man Kevin Zegers, there is a ton of named talent within (Ray "Goodfellas" Liotta, Victor "Alias" Garber and Stephen "Pontypool" McHattie play fantastic frantic fathers!) and twists and turns galore (who's playing who?), but it's essentially the story that holds it all together.  Though it's also a bit of the downfall of "The Entitled" too – namely the inclusion of a ton of 'tip the hat' moments that suggest more is going on then is eventually revealed.  Clever can be good to keep viewers on their toes, but sometimes a simple plan can be just as effective.   
Best Feature: 'Alternate Ending' – which stinks so bad and reminds you what a good one is tacked on already!
Best Hidden Gem: Actress Tatiana Maslany, who plays a needy, disturbed and emotionally fragile pawn who does Zegers bidding, turns in one tour-de-force performance.
Worth the Moola: Amidst some promises unfulfilled, there is enough of the good stuff to entitle this one to a viewing.