Blu-ray Review: 'The Devil's Double'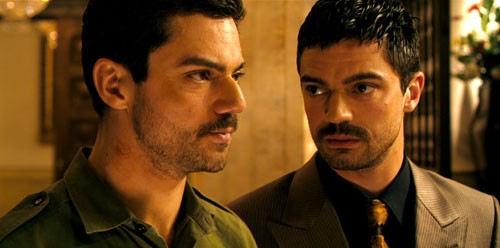 What's finer then a really impacting layer performance?  How about two!  So is the fine work that is Dominic Cooper portraying a double duel role in the new to Blu-ray "The Devil's Double," out Nov. 22 from Lionsgate Home Entertainment.  Think you're seeing double – lay down with the review below and rest!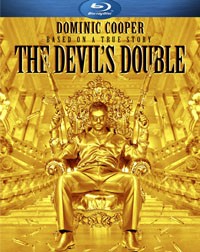 Title: "The Devil's Double"
   Grade: 4
   Cast: Dominic Cooper, Ludivine Sagnier, Raad Rawi
   Director: Lee Tamahori
   Rating: R
   Runtime: 108 minutes
   Release Company: Lionsgate Home Entertainment
   Website: www.thedevilsdoublefilm.com
The Flick: Who would have thought that the cinematic visual decadence via Director Lee Tamahori would not only be so notably exquisite in "The Devil's Double," but then be upstaged by the impressive five-star work of lead man Dominic Cooper?  Playing both Uday, the sadistic son of Saddam Hussein, and more moral look-alike Latif Yahia, Cooper commands the screen and portrays two very different men without the help of much physical trickery.  (Real acting 101!)  Add to Tamahori's colorful (and boldly bloody!) tapestry some deep disturbing drama (Uday is one sick mother!) and a sassy turn by the gorgeous Ludivine Sagnier as a woman who turns both men's heads and you got a sinful outing indeed.    
Best Feature: With the very to-the-point 'Commentary' by Director Tamahori mainly for filmmakers, I preferred the fascinating doc 'The Real Devil's Double' which features real life Latif Yahia talking about his experiences that inspired the flick – wow.
Best Hidden Gem: 'Double Down with Dominic Cooper' is a great look at how Dom and Lee created two characters and amazing sets and vast visual look on a low budget – good job gents!
Worth the Moola: An stunning looking film, made on a very small budget, that also house a ton of tasty extras – I double dare you to miss out!