Blu-ray Review: 'The Demented'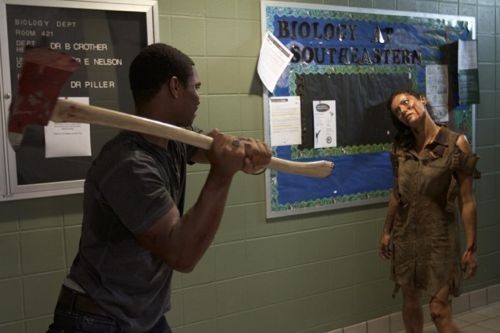 Ready to be firmly film invaded by more undead zombies?  Then follow us as we check out the new to Blu-ray flick "The Demented," out now from Anchor Bay Entertainment.  Run don't walk to the flesh eating review below!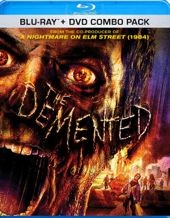 Title: "The Demented"
   Grade: 2
   Cast: Sarah Butler, Kayla Ewell, Richard Kohnke
   Director: Christopher Roosevelt
   Rating: R
   Runtime: 92 minutes
   Release Company: Anchor Bay Home Entertainment
   Website: www.anchorbayent.com
The Flick: "The Demented" suffers from not only a been there done that undead story mentality, but frankly none of the group of characters here is worth rooting for.  Six college friends are hanging out – of course with secrets of their own – and a missile attack begins to infect the local town folk.  Again all the kids here range from forgettable to cookie cutter (even the ample Sarah Butler last seen in the awe-inspiring "I Spit On Your Grave" who is wasted here!), the effects are nothing to write home about (where is KNB when you need them!) and the scares are few and far between.  (Okay, the stoic dog thing was a tad creepy!)  If fact the only thing rather clever is the last ten minutes, but can horror hounds hold out that long?  Doomed to repeat, "The Demented" feels familiar.    
Best Feature: No features on this baby – that doesn't sound like Anchor Bay to me!
Best Hidden Gem: Again there's a clever ending that shows writing and filmmaking potential – filter that sort of stuff through the rest of the flick I say!
Worth the Moola: If you're dying for something, anything undead, this pre-appetizer brain snack will wet your uncritical whistle.