Blu-ray Review: 'The Dead'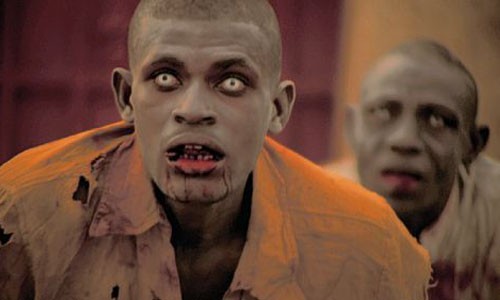 Stranded with zombies in...Africa?  It's both nightmare terrain and ghoulish monsters as the deadly threats in the Ford Brothers undead opus "The Dead," hitting Blu-ray and DVD Feb. 14 from Image Entertainment.  Afterlife reveals below!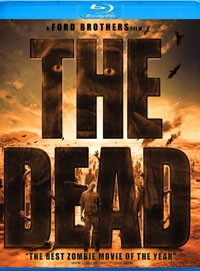 Title: "The Dead"
   Grade: 4
   Cast: Rob Freeman, Prince David Oset, David Dontoh
   Director: The Ford Brothers
   Rating: R
   Runtime: 105 minutes
   Release Company: Anchor Bay Entertainment
   Website: www.anchorbayent.com
The Flick: I've said it before and I'll say it again – the Ford Brothers have style.  They've wisely used the dim and barren landscapes of Africa and mixed it with some of the creepiest zombies to date.  Dark mood and tense tone are both elevated by the casting of seemingly 'regular' guys like Rob Freeman, giving the viewer a feeling of being on the front lines.  Not that there isn't plenty of movie suspense (the beach scene is a whopper!) and gore galore (rotting flesh anyone?!), but there's also a spiritual side to the Ford's work that fits alongside the captivating real locations - authenticity has its rewards. 
Best Feature: Love the 'Behind the Scenes' footage of shooting in Africa, but for more bang for the buck it's the Ford Bros. 'Commentary' that's comes back to life (they describe the track as 'unpleasant' at one point due to the multitude of shooting problems - hardly gents!)
Best Hidden Gem: The addition of the 'Deleted Scene' is highly memorable – wish they had more of their extra footage to watch!
Worth the Moola: A cunning combination and examination of the dark and light elements of the undead – style is always better with substance included.