Blu-ray Review: 'The Bourne Legacy'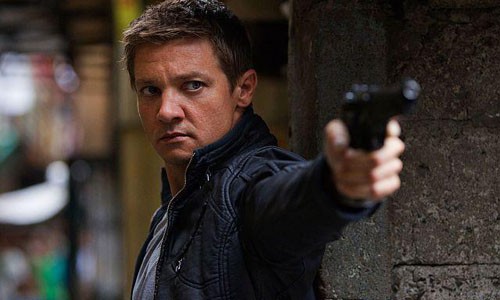 Ready to go another round with Jason Bourne – minus the man?  Well, then check out our review of the new to DVD/Blu-ray release "The Bourne Legacy" out Dec. 4 from Universal Home Entertainment.  Does the legacy live on – find out below!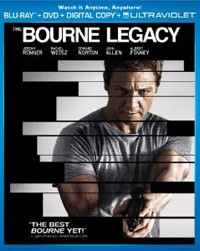 Title: "The Bourne Legacy"
   Grade: 2
   Cast: Jeremy Renner, Rachel Weisz, Edward Norton
   Director: Tony Gilroy
   Rating: PG-13
   Runtime: 135 minutes
   Release Company: Universal Home Entertainment
   Website: www.UniversalHiDef.com
The Flick: Story wise "The Bourne Legacy" is a very clever way of getting around the fact that Matt Damon who plays Jason Bourne is not in this installment.  Wisely they tell an alternate story that takes place alongside the last outing Ultimatum and focus on a different but equally lethal operative.  Problem is as the new trained assassin, Jeremy Renner has about as much charisma here as a gnat and it unfortunately makes us miss the stylings of Damon.  It doesn't help that Legacy is very talky with only one decent action set piece near the end, (Ultimatum was riddled with action via Damon and Greengrass at their peak!) but there's just not enough cool (Renner is a tad on the stiff side to be a leading man to root for!), chemistry (the relationship between Renner and an all but wasted Rachel Weisz is virtually non-existent!) and character (why is the great Edward Norton in this – and why is his performance so one-note and shitty?!) to give this alternate Bourne universe anything but a token nod as forgettable fluff fare.
Best Feature: The 'Deleted Scenes' do have a couple of extra character bits that are decent enough including Renner with a local highway cop and a little emotional Albert Finney.
Best Hidden Gem: The extra 'Wolf Sequence Test' is much more exciting here than in the film as it combines storyboards with some practice footage.
Worth the Moola: For those who must have a Bourne fix no matter what, have at it.  Me?  I like my Bourne with equal parts action, story, Damon and Greengrass.  (And not necessarily in that order!)