Blu-ray Review: 'The Black Waters Of Echo's Pond'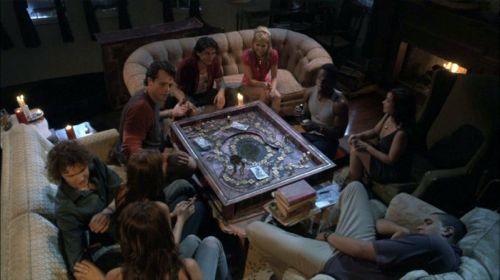 Playing board games can be hazardous to your health – especially when they're 80 years old!  We're checking out the new to Blu-ray horror outing "The Black Waters of Echo's Pond," out now from Anchor Bay Home Entertainment.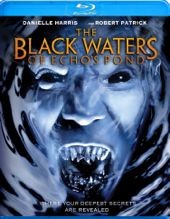 Title: "The Black Waters of Echo's Pond"
   Grade: 2
   Cast: Danielle Harris, Robert Patrick, James Duval
   Director: Gabriel Bologna
   Rating: R
   Runtime: 93 minutes
   Release Company: Anchor Bay Home Entertainment
   Website: www.anchorbayent.com
The Flick: "The Black Waters of Echo's Pond" starts decent enough, with an ancient deadly board game being found by archeologists and then years later a gang of friends playing it at a remote cabin.  Starts intriguing, but soon unravels into a typical gamey who's gonna be the last person standing slasher flick.  And it's a shame because the rather eerie looking game, it's odd pieces, strange surface and even thoughtful card suggestions could have been a stepping stone to a real horror treat.  Instead we get Robert Patrick in nutburger mode, Danielle Harris wasted and the Avellan sisters doing the sassy jealous girlfriend thing.  Shame.       
Best Feature: Only one, but at least it's an 'Alternate Opening' that adds some new blood and gore into the mix.
Best Hidden Gem: There's a short but still tasty bit with "Three O'Clock High" bully Richard Tyson as a man driven to possess the board – give us more Richard!
Worth the Moola: Nothing worse then a flick with a great set-up that falls flat – in this game everyone loses.