Blu-ray Review: 'The Big Lebowski Limited Edition'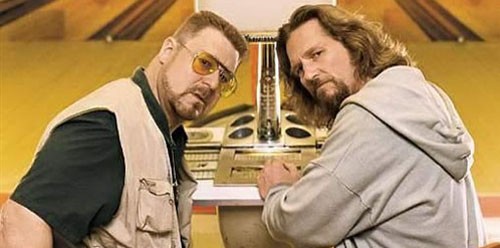 Still not rolling on Shabbos?  Well, then sit on at home and feast your eyes on the glory that is the extras and frills ridden new Blu-ray "The Big Lebowski Limited Edition," which hits shelves on August 16 from Universal Home Entertainment.  We're keeping score so dry your hands, line it up, lick the ball and follow us down the review lanes below!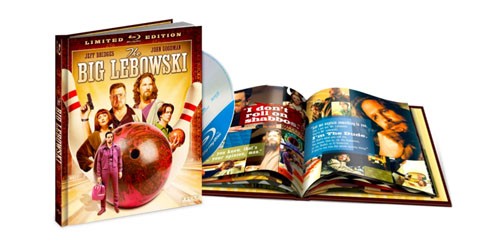 Title: "The Big Lebowski" (Limited Edition)
Grade: 5
Cast: Jeff Bridges, John Goodman, John Turturro
Director: Joel Coen
Rating: R
Runtime: 119 minutes
Release Company: Universal Home Entertainment
Website: www.UniversalHiDef.com.com  
The Flick: If you really need my review on this one, you're not ready for the dude. (Or Walter or Donny or even Jackie Treehorn!) "The Big Lebowski" is a Coen classic (right behind "Barton Fink" for me!) with a myriad of great lines ('there's a beverage here!'), great characters (it's all about the Jesus!) and great music (Kenny Rodgers during a drug trip – who better?!) to create one five-star cult film worthy of multiple viewings.  Plus at the helm Jeff Bridges pulls off one of the coolest, funniest and seemingly effortless performances of his career that works as the glue for all the inner Lebowski insanity – the dude abides.
Best Feature: Definitely the featurette 'The Dude Abides: The Big Lebowski 10 Years Later' with candid chat from all players about their characters and the cult phenomenon, but most important specific details and insight about the Coen directing process – there's the gold! (Although the U-Control with Scene Comparison, F-Bomb measurer and Music cues and song identities does tie the Blu-ray room together!)
Best Hidden Gem: Filled with tons of features, it's actually the Blu-ray housing that caches the collector's attention.  Specifically the cool liner notes style book that comes complete with Lebowski related recipes (white Russian anyone?!), an interview with Lebowski inspiration Jeff Dowd, Jeff Bridges personal behind the scenes photos, trivia and a ton more!
Worth the Moola: For the Lebowski fans (and hell, even the uninitiated!) this set is a must.  (The quality alone makes this one stellar!)  You may fool the f#cks down at the league office with your previous bare bones DVD, but you can't fool the Limited Edition Jesus!  It's bowling, booze and bravado on Blu-ray.