Blu-ray Review: 'The Armstrong Lie'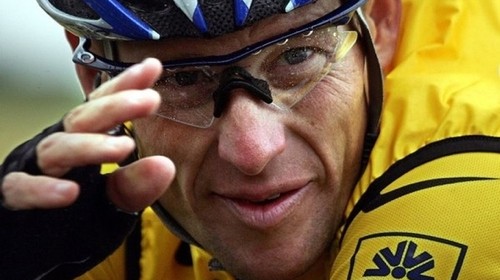 Ready to get the truth, the whole truth and nothing but the truth right from the horses mouth?  Then follow us as we check out the new to Blu-ray doc "The Armstrong Lie" out now from Sony Pictures Classics.  The truth gets reviewed below.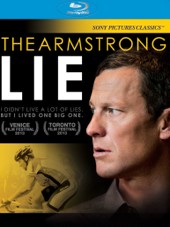 Title: "The Armstrong Lie"
   Grade: 4
   Cast: Lance Armstrong, Alex Gibney, Betsy Andreu
   Director: Alex Gibney
   Rating: R
   Runtime: 123 minutes
   Release Company: Sony Pictures Classics
   Website: www.SonyClassics.com
The Flick: Not knowing anything about Lance Armstrong and the world of competitive cycling "The Armstrong Lie" is one serious gut punch.  Taken from a doc filmmaker who happened into the scandal of Armstrong and his drug taking while trying to shoot his comeback, the film gets a rare front row seat to all info and interviews galore.  In fact, the candid nature of the piece is so poignant that the lie of not taking drugs becomes secondary to the shocking abuse of power by Armstrong himself.  Candid, in your face and altogether a fascinating look at a layered lie lamented over years, this one delivers on all doc promises.
Best Feature: The candid 'Commentary' by Director Alex Gibney reveals even more details for the inquisitive with everything from thoughts on people to specifics about scenes.
Best Hidden Gem: Getting to step backstage during the Oprah interview is a rare glimpse that most of us will never get a chance to witness.
Worth the Moola: Unlike Armstrong himself, this doc IS a winner.