Blu-ray Review: 'Thanks For Sharing'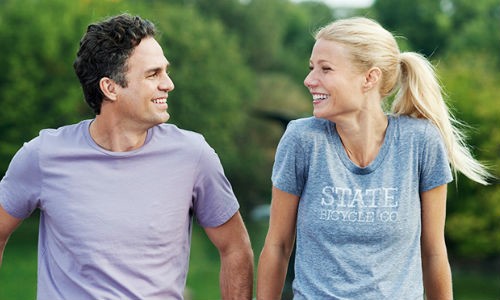 Ready to hit some helps groups for comedy?  Then follow us as we check out the new to Blu-ray flick "Thanks For Sharing" out now from Lionsgate Home Entertainment.  We review the help and hinder below!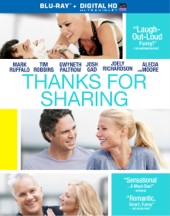 Title: "Thanks for Sharing"
   Grade: 3 1/2
   Cast: Mark Ruffalo, Tim Robbins, Gwyneth Paltrow
   Director: Stuart Blumberg
   Rating: R
   Runtime: 113 minutes
   Release Company: Lionsgate Home Entertainment
   Website: www.lionsgatebluray.com
The Flick: Learning the subject matter of this flick – folks facing their serious problem of sex addiction – it seemed a tad heavy handed for possible farcical elements.  But the tone from writer/director Stuart Blumberg is fairly decent, balancing both good comedy and serious drama with an even hand.  It helps that his cast – the neurotic Mark Ruffalo, quietly intense Tim Robbins and especially the comical Josh Gad – all have a firm grasp on both aspects and make what could have been another disaster of a flick into an imaginative one.
Best Feature: The 'Gag Reel' is almost as funny as the flick itself – go Gwyneth!
Best Hidden Gem: The surprising and alluring chemistry between Alecia Moore (yes, singing sensation Pink!) and Josh Gad is awesome here.
Worth the Moola: A dramedy with intelligence and a hint of naughty – a tightrope act that works.