Blu-ray Review: 'Texas Chainsaw 3D'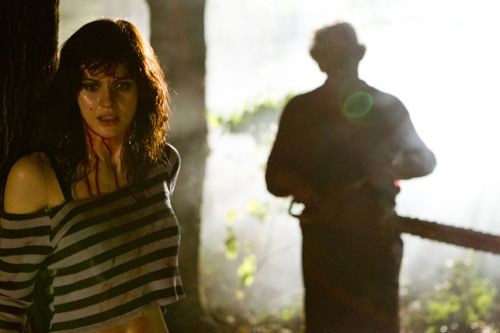 Ready to head back to the land that Tobe Hooper owns?  Then check out our review of the new to Blu-ray "Texas Chainsaw 3D" out now from Lionsgate Home Entertainment.  The review of the saw cuts open below!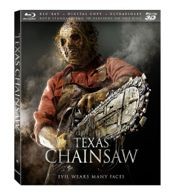 Title: "Texas Chainsaw 3D"
   Grade: 5
   Cast: Alexandra Daddario, Dan Yeager, Bill Moseley
   Director: John Luessenhop
   Rating: R
   Runtime: 92 minutes
   Release Company: Lionsgate Home Entertainment
   Website: www.lionsgatebluray.com
The Flick: I'm not gonna mince words here – I LOVED this one.  After the awful shit fest that was the Michael Bay produced remake and that other one I won't mention, the writers and director of Chainsaw 3D wisely go back to Tobe Hooper's lair of lore and the result is one of the best sequels I've seen in years.  (The first ten minutes alone – which recreate the house that Hooper built from the 1974 original – is five-star stuff!)  Giving fans what they want, namely using the first film as a springboard and then creating a cool story with great twists and turns finally shows how filmmaking fans can do it right.  Add to that a killer Leatherface (Dan Yeager channels Gunnar Hansen!) a hot and lethal leading lady (Alexandra Daddario is Sheri Moon Zombie without the anger!) and a cool cast that includes the likes of Bill Moseley, Marilyn Burns and the ever-solid Richard Riehle and you've finally got a flick I'm proud to put next to my original Chainsaw Special Edition. (And yes, the 3D does add a tad more chainsaw throwing goodness!)
Best Feature: Hard.  All the features – which I proudly watched – were amazing.  For the old fans there's a 'Legacy' featurette that keeps the 1974 love going and a commentary track featuring the elder class that warrants a listen.  For the newbies check out the 'Leatherface 2013' featurette to see just how dedicated Yeager is playing the iconic role – and it shows! 
Best Hidden Gem: Again starting the film with shots from Hooper's original and staying there to see what happened right after the first film ended is every Texas Chainsaw fans' dream!
Worth the Moola: So worth watching, so worth owning and so worth future films...please!!!!