Blu-Ray Review: 'Terror Train - Collector's Edition'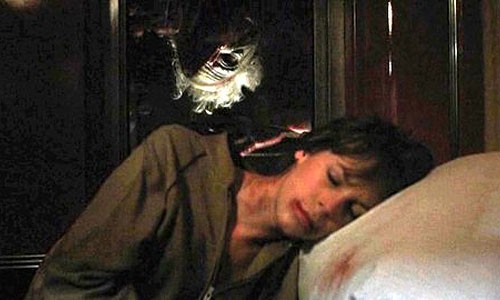 Ready to take a train ride from hell with a young and nubile Jamie Lee Curtis...again?  Then check out our review of the new to Blu-ray "Terror Train - Collector's Edition," out Oct. 16 from Shout! Factory's new genre division Scream Factory.  The review of the raging rails takes off below!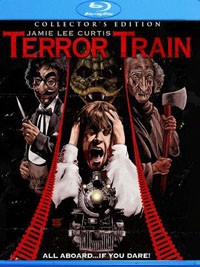 Title: "Terror Train - Collector's Edition"
   Grade: 3 
   Cast: Jamie Lee Curtis, Ben Johnson, David Copperfield
   Director: Roger Spottiswoode
   Rating: R
   Runtime: 97 minutes
   Release Company: Shout! Factory Home Entertainment
   Website: www.shoutfactory.com
The Flick: "Terror Train" is classic 80's horror cheese from the gamey hairdo's to the classic kills.  But there's also an air of class from this early outing via "Shoot to Kill" helmer Roger Spottiswoode including tense direction, a ton of great story misdirects (who is the killer on the train?!), some magic via a young David Copperfield and especially some solid work by veteran actor Ben Johnson as the train conductor.  For a terror tale this one has a good foundation in blood and scares 80's style – plus it has Curtis, as in scream queen Jamie Lee.  Nuff said.
Best Feature: Sadly the big guns here (meaning Curtis, Spottiswoode and even a young Hart 'Ellis from Die Hard' Bochner) give fans the firm middle finger, but Shout! Factory tries to make it up with 'Interviews' with the Producer, Production Executive, Production Designer and Composer – at least they talked to someone!
Best Hidden Gem: Seeing a young and cocky David Copperfield is cool, but I'm going with the continued amazing artistic Blu-ray cover work that Shout! Factory has been using for all it's genre releases – I want this poster more than the original!
Worth the Moola: For fans of the flick, I say give the named talent the bird back and buy this bastard anyway!  (And if you see Curtis you tell her same to you!)