Blu-ray Review: 'Tanner Hall'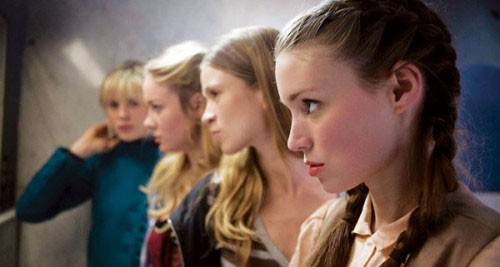 Ready to check out life for some female seniors at a sheltered New England boarding school?  Then check out the review of the new to Blu-ray "Tanner Hall," out now from Anchor Bay Entertainment.  Review class review is in session below!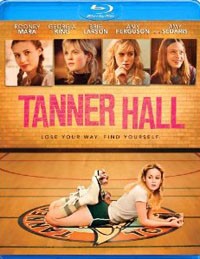 Title: "Tanner Hall"
   Grade: 4
   Cast: Rooney Mara, Brie Larson, Chris Kattan
   Director: Francesca Gregorini & Tatiana von Furstenberg
   Rating: R
   Runtime: 95 minutes
   Release Company: Anchor Bay Entertainment
   Website: www.anchorbayent.com
The Flick: There is a daring honesty and dramatic realism that permeates throughout "Tanner Hall."  As a story told through the eyes of four young women, the film takes a delicate balance with regards to each of it's notable leads – Rooney 'Dragon Tattoo' Mara as the gal smitten with an older married man, Brie Larson (she of "Just Peck!") as the sexy vixen who flirts with her teacher, Georgia King as the bad seed with low self-esteem and Amy Ferguson as the girl confused with her own sexuality – and provides one authentic feeling tale that's got a distinctive female perspective.  As a collaboration between writing/directing pals Francesca Gregorini & Tatiana von Furstenberg it's that very desire to put out truthful stuff that gives "Tanner Hall" an A.
Best Feature: The 'Commentary' with the female filmmaking duo has enough laughs, honesty and engaging stuff to keep even the weary interested.  (Not unlike the flick itself!)  And I listened to the whole thing – guess we're emotional friends for life ladies!
Best Hidden Gem: Chris Kattan, know for his inane comedic antics, plays a fantastically dramatic part here as the teacher enchanted by seductress Larson.  (Do more stuff like this Chris!)
Worth the Moola: I'm a red-blooded male and even I appreciated the feminine wiles of "Tanner Hall" – sign me up for school!