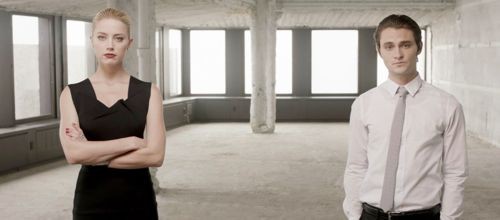 Dying to get your hands on a cool product because of the killer advertising?  Then follow us as we check out the advertising world flick "Syrup" out now from Magnolia Home Entertainment.  See if you want it below!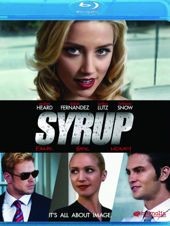 Title: "Syrup"
   Grade: 4
   Cast: Amber Heard, Shiloh Fernandez, Kellan Lutz
   Director: Aram Rappaport
   Rating: R
   Runtime: 90 minutes
   Release Company: Magnolia Home Entertainment
   Website: www.magpictures.com/syrup
The Flick: Based on a book or not, "Syrup" the film has a very distinctive voice.  Looking at the cutthroat business of advertising through the eyes of young hopeful Shiloh Fernandez, "Syrup" is clever for sure and also has some of the best dialogue I've heard this side of David Mamet.  It's incredibly witty, poignant and even up to the end stays true to its real life vibe.  As the ying and yang of "Syrup," Fernandez and tough-as-nails gal Amber Heard have an undeniable chemistry and are the certainly the mayo and mustard complimenting this very good sounding sandwich.  But the staging by Director Aram Rappaport also deserves kudos – anyone who can take a flick about advertising and give it such style and panache needs to be recognized.      
Best Feature: By contrast the only somewhat decent doc 'AXS TV: A Look At Syrup' is a total fluff and surface piece of work that any heartless and soulless ad executive could be proud of.
Best Hidden Gem: Loved seeing Kirstie Alley in shilling product in a fake commercial with kick.
Worth the Moola: Smart, funny and even at times sexy, "Syrup" is sweet cinema.