Blu-ray Review: 'Sweet Home Alabama'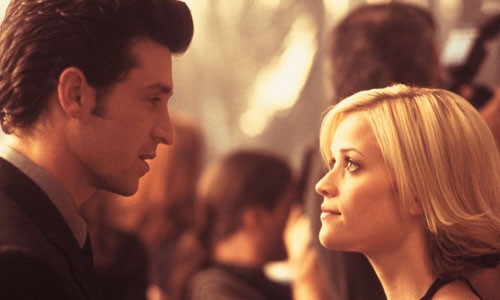 Ready to fall in love with Reese Witherspoon all over again?  (That's assuming you did the first time I guess!)  Well, follow us as we check out the new to Blu-ray title "Sweet Home Alabama," out Nov. 6 from Touchstone Home Entertainment.  The song, story and review continue below.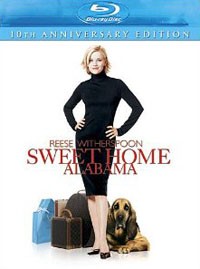 Title: "Sweet Home Alabama"
   Grade: 3 1/2
   Cast: Reese Witherspoon, Patrick Dempsey, Josh Lucas
   Director: Andy Tennant
   Rating: PG-13
   Runtime: 109 minutes
   Release Company: Touchstone Home Entertainment
   Website: www.BVHESupport.com
The Flick: What is essentially a fish out of water romantic comedy that's been done to death is elevated greatly by a killer cast.  (Don't believe it could go bad – check out the stinker "New in Town!")  It all begins with Reese Witherspoon, who plays both a big city gal and hometown chick with ease and just has a sweetness and likeability here that's unmatched.  Add to that some suave Patrick Dempsey, feisty Josh Lucas, memorable mom and pop action via Fred Ward and Mary Kay Place, Candice Bergen, Jean Smart, Ethan Embry, Melanie Lynskey and even early hot Rhona Mitra!  (The list goes on and on- Dakota Fanning even!)  So what the film recycles in terms of story, it covers with a cool cast.  Good acting has its rewards.  
Best Feature: All the features on this Anniversary Edition are pretty mundane thanks to monotone speaking director Andy Tennant, but at least the 'Deleted Scenes' (and their daft subplots!) prove they did indeed need to go!
Best Hidden Gem: Fred "Hoke pork chop Moseley" Ward alert – can't get enough of that guy!
Worth the Moola: A rare time when quirky characters win out a standard stale story – you go girl!