Blu-ray Review: 'Step Up Revolution'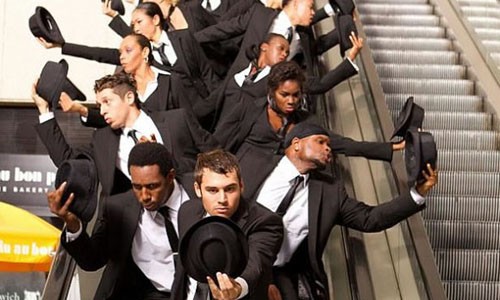 More streets, more attitude, more dancing – ready?  Then check out our review of the latest installment of the dance craze flicks "Step Up Revolution" out on Blu-ray now from Lionsgate/Summit Home Entertainment.  Moves reviewed below!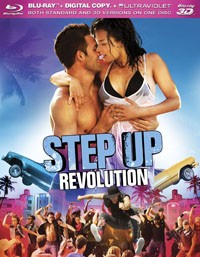 Title: "Step Up Revolution"
   Grade: 3 1/2
   Cast: Kathryn McCormick, Ryan Guzman, Peter Gallagher
   Director: Scott Speer
   Rating: PG-13
   Runtime: 99 minutes
   Release Company: Summit/Lionsgate Home Entertainment
   Website: www.lionsgateblu-ray.com
The Flick: On the bad side the story and characters for "Step Up Revolution" are a lame B-movie version of "Dirty Dancing" meets "Flashdance."  (Cardboard cutouts would be an understatement!)  But on the good side the amazing array of dance numbers here (and I am NOT a dance fan!) are flashy, slick and super cool – and I loved them all.  The highly choreographed set pieces are so well done it felt at one point like I was watching an action scene out of a Fast and Furious flick, but with dance instead of fast car fun. (There is hot chemistry between leads during dance numbers – too bad it doesn't show up anywhere else!)  Director Scott Speer may not have a knack for original characters but you've got to hand it to the guy – he knows how to make some memorable dance numbers.  (Can't wait to see what he can do with a well budgeted action sequence!)  
Best Feature: There are the standard featurettes, commentary and deleted scenes, but I say stick with the feature 'Flash Mob Index' which takes you directly to each dance sequence minus the mindless character riff raff – I think the flick just turned five star!
Best Hidden Gem: There is a pinch of acting credibility with Peter "The Underneath" Gallagher playing the tight butt father of lead gal Kathryn McCormick.  
Worth the Moola: Forget the sad story and crappy characters, the dance in this one will get even the musical haters toe tapping.