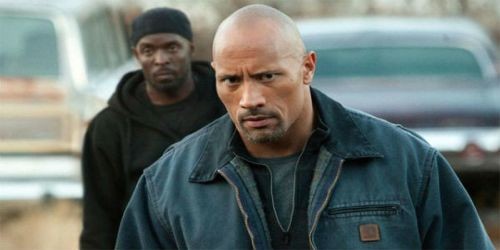 How far would go you to protect your flesh and blood?  We're gonna find out just how far Dwayne "The Rock" Johnson will go in the new to Blu-ray flick "Snitch," out now from Summit Home Entertainment.  All moves good and bad reviewed below!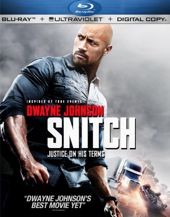 Title: "Snitch"
   Grade: 2 1/2
   Cast: Dwayne Johnson, Jon Bernthal, Susan Sarandon
   Director: Ric Roman Waugh
   Rating: PG-13
   Runtime: 112 minutes
   Release Company: Summit Home Entertainment
   Website: www.lionsgatebluray.com
The Flick: Good news and bad news with The Rock's latest.  On the good side "Snitch" has one of the most accomplished casts for sure.  Love side characters like Jon Bernthal's man with a past looking to go legit, Barry Pepper's rugged DEA guy and especially the short, stoic and savory work by Benjamin Bratt as a cartel kingpin.  (Though I take issue with the ever-positive for hire Pete Hammond's DVD cover comment about this being Johnson's best movie yet – no "The Rundown" or "Faster" love Pete?!)  Bad news is that the pacing on this puppy, no matter how deep and layered it wants to be, is nothing short of a snail trail.  Director Ric Roman Waugh has the right actors and visuals, he just needs a little help in the getting to it arena – even great work can be a time waster.  
Best Feature: Interesting info in the three part Making of titled 'Privileged Information,' especially in the casting section.  Tidbits like the fact that Michael Pena was supposed to do the Bernthal role and Pepper was going for a fu-manchu stache keeps the doc a good watch.
Best Hidden Gem: Susan Sarandon gives plenty of sass – is that woman ever bad?!
Worth the Moola: Good story and goods actors derailed at times by a pace that would make a turtle seem like Speedy Gonzales – it's a wash.