Blu-ray Review: 'Side Effects'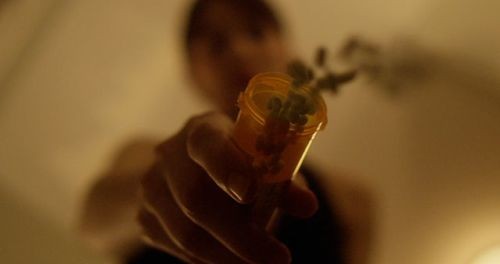 Ready to delve into the world of prescription pills and murder?  Then follow us as we check out the new to Blu-ray release "Side Effects" out now from Universal Home Entertainment.  The pills and review roll below.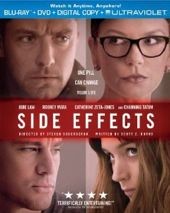 Title: "Side Effects"
   Grade: 3 1/2
   Cast: Jude Law, Rooney Mara, Catherine Zeta-Jones
   Director: Steven Soderbergh
   Rating: R
   Runtime: 107 minutes
   Release Company: Universal Home Entertainment
   Website: www.UniversalHiDef.com
The Flick: Good news and bad news.  Good news is that the story behind Side Effects and all its clever twists and turns make for one riveting tale.  Plus, it is also played out with great character gusto by Jude Law, Rooney Mara and Catherine Zeta-Jones makes this one worth checking out. 
The bad lies within the generic direction by filmmaker Steven Soderbergh, who does a so-so job telling the story but adds no style, panache, or visual moves that let's you know he's in the house and he cares.  It's either the sign of a filmmaker getting lazy or one who just doesn't care and is collecting a paycheck – either way it may be time to pack it in.  
Best Feature: There's a doc called Behind The Scenes of Side Effects that forgoes the usual ass-kissing interview fare and instead opts for a sassy narration that goes into everything from Oscar award failures to actor perks while working.  A wonderful change from the norm – five star!
Best Hidden Gem: Again love seeing her always even in a small role here, but we really need more Vinessa Shaw in general!
Worth the Moola: Story wise it's worth renting, but for Soderbergh fans Oz has left the building on this one.