Blu-ray Review: 'Shadow People'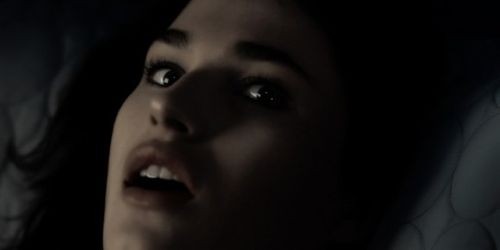 Ready to confront those shadows that go bump in the night?  Then check out our review of the new to Blu-ray chiller "Shadow People" out now from Anchor Bay Entertainment.  The phenomenon gets reviewed below!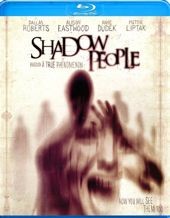 Title: "Shadow People"
   Grade: 4
   Cast: Dallas Roberts, Alison Eastwood, Anne Dudek
   Director: Matthew Arnold
   Rating: PG-13
   Runtime: 89 minutes
   Release Company: Anchor Bay Home Entertainment
   Website: www.anchorbayent.com
The Flick: I have to say that after viewing the creepfest "The Fourth Kind" and learning that the so called "real footage" was fake I've been down on flicks that claim to use real life footage and interviews.  It's the combo again that does take me out of "Shadow People," but as each of a half unto itself – a fictionalized flick and real life footage and events – both actually prove effective here.  Love the surly Dallas Roberts as a course Radio Talk Show host who becomes heavily involved with sleep deaths after a kid calls his show.  Plus the real interviews have a certain creep factor themselves and show there's a bit of truth within all the hype.  (I've had the shadow coming at me in a dream bit – go figure!)  But there is a myriad of times that I got a low gut feeling or a jump scare (and I see and anticipate all these things now!) so I have to say good show – filmmaker Matthew Arnold made me uncomfortable.  
Best Feature: The single extra 'More to the Story' just gives more time to the previously used real life interviews – yeah, creep me out a little more!
Best Hidden Gem: Again, love Roberts here, as he knows how to play affected and apathetic perfectly.
Worth the Moola: Looking for some scares – worth renting for sure.