Blu-ray Review: 'Scorned'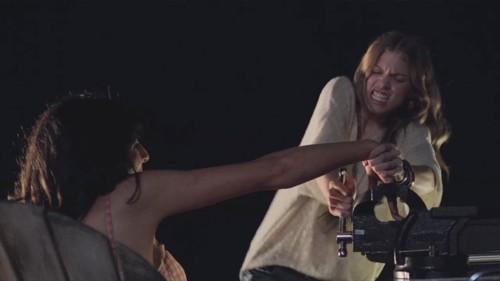 Ready for a little hell hath no fury action?  Then check out our review for the new to Blu-ray thriller "Scorned" out now from Anchor Bay Entertainment.  The deeds and consequences of cheating get reviewed below!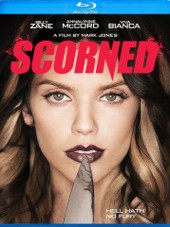 Title: "Scorned"
   Grade: 2
   Cast: Billy Zane, AnnaLynne McCord, Viva Bianca
   Director: Mark Jones
   Rating: R
   Runtime: 86 minutes
   Release Company: Anchor Bay Home Entertainment
   Website: www.anchorbayent.com
The Flick: Don't get me wrong – I dig a good woman getting some payback flick.  ("Fatal Attraction" still haunts me to this day!)  But the problem with "Scorned" is just how uninspiring and unscary it really is.  Yes, there are some creative ways of torture (how abut a little fingers in the metal vice anyone?!) and moments of female insanity (cheating boyfriend Billy Zane is forced to give oral to his female friend!) but overall I was a little disappointed in the lack of revenge bravado in the story and work of lead gal AnnaLynne McCord.  So exquisite was she in the recently disturbing flick "Excision," but here it feels like an unfocused and watered down version of McCord and it's a total waste of talent.  Zane merely goes through the motions and his lust de jour Viva Bianca somewhat dull - not a good threesome.  Call me crazy, but I like my female revenge flicks with a little more bite.
Best Feature: No Features – perhaps some insight might have given the film a little more juice!
Best Hidden Gem: Look, some McCord is better than no McCord, but she's done better.
Worth the Moola: A lackluster outing – there's better female power hour stuff out there if you look.