Blu-ray Review: 'Scanners II And III Double Feature'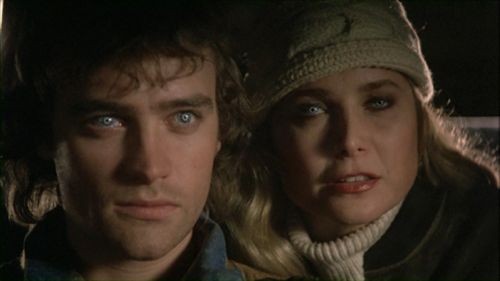 Ready to head back to the land of exploding heads?  Then follow us as we check out the new to Blu-ray "Scanners II: The New Order and Scanners III: The Takeover Double Feature" out now from Shout! Factory's horror division Scream Factory.  We review the panic, agony, fear and the flicks below!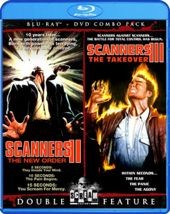 Title: "Scanners II and III Double Feature"
   Grade: 3
   Cast: David Hewlett, Liliana Komorowska, Steve Parrish
   Director: Christian Duguay
   Rating: R
   Runtime: 100 / 95 minutes
   Release Company: Shout! Factory Home Entertainment
   Website: www.shoutfactory.com
The Flick: It's actually fitting that both of these sequels to David Cronenberg's thoughtful masterwork are on the same Blu-ray as they equally share a feeling of fluff.  Meaning there is a ton of cheesy and guilty fun to be had, but any decidedly intricate ideas have gone bye-bye in lieu of head exploding gimmicks and over the top characters.  In Part 2 we have "Pin" alum David Hewlett matching wits with deranged Sonny Ladham wannabe Raoul Trujillo for a hair helmet face off.  In Part 3 we get some out of control female action courtesy of power hungry gal Liliana Komorowska (did she really get naked and try to seduce her own adopted father?!) and her pretty boy brother Steve Parrish.  Both flicks are guilty pleasures – both flicks are a what you see is what you get kind of deal.
Best Feature: There is not one feature on this bad boy, which is not only telling but leads me to believe that nobody wants to claim responsibility here.
Best Hidden Gem: For those with a hankering for exploding heads, your ship has come in!
Worth the Moola: For a stupid Sunday where you don't want to think and simply want to be washed over entertainment wise, these substance free Scanners will invade just fine.