Blu-ray Review: 'Safe House'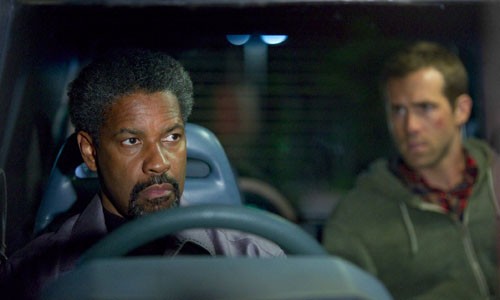 A former CIA man targeted for assassination.  A rookie agent out to prove himself.  And everyone is gunning for a piece of them both.  Hit the house and then the streets with the new to Blu-ray release of "Safe House," out June 5 from Universal Home Entertainment.  The review below has been check and deemed safe for the movie fan!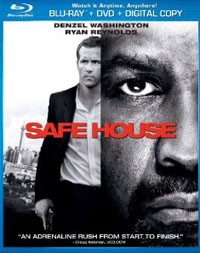 Title: "Safe House"
   Grade: 3
   Cast: Denzel Washington, Ryan Reynolds, Vera Farmiga
   Director: Daniel Espinosa
   Rating: R
   Runtime: 115 minutes
   Release Company: Universal Home Entertainment
   Website: www.UniversalHiDef.com
The Flick: "Safe House" is like a lot of flicks that both leads Ryan Reynolds and Denzel Washington have done lately – easy and entertaining.  Meaning there's not much acting or character meat within (Reynolds is the budding rookie, with Washington as the know it all misunderstood criminal - it's a stretch!), but as far as an engaging story that holds attention, "Safe House" holds the fort.  There's plenty of action (the scenes with Washington trying to ditch Reynolds are the best!), intrigue (Vera Farmiga knows how to play a somber CIA Agent with her eyes closed!) and hot girlfriend syndrome to keep the summer movie set in good tanning from.  Sometimes even scraping the surface can be enough.
Best Feature: 'Inside the CIA' is fascinating due to the stories from real CIA guys who have lived the life – the real deal.
Best Hidden Gem: Robert Patrick shows up for a small but fittingly gritty part as a man who gets info by any means necessary.
Worth the Moola: Again, this is a film flash and dash.  Watch it, enjoy it and put it back – what you see is what you get.