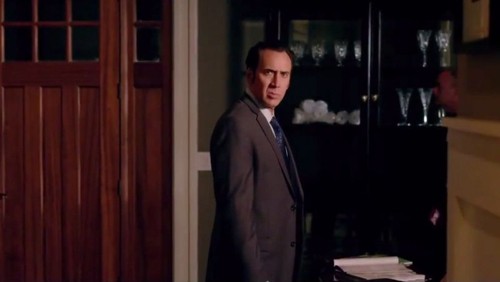 Ready for a little Nic Cage ass-kicking session?  The follow us as we check out the new to Blu-ray flick "Rage" out now from RLJ Home Entertainment.  We examine the validity of the fury inside and review it below!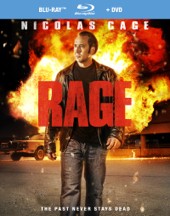 Title: "Rage"
   Grade: 3
   Cast: Nicolas Cage, Rachel Nichols, Danny Glover
   Director: Paco Cabezas
   Rating: Not Rated
   Runtime: 98 minutes
   Release Company: RLJ Home Entertainment
   Website: www.us.RLJEntertainment.com
The Flick: Not a horrible Cage outing, but not amazing one either.  Flick sees the tough guy as a reformed criminal who comes out of bad guy retirement when his daughter gets in trouble.  What follows are some cool rage/revenge moments, but mostly way too much story exposition.  (Plus what the frig is up with Cage's hair in this one – he looks like Count Floyd from "SCTV?!")  Some decent work by the likes of Danny Glover (where the hell has he been?) and Peter Stormare (he keeps it creepy even from a wheelchair!) and the style of filmmaker Paco Cabezas adds some zest. 
Best Feature: The 'Making Of' highlights the visual flair of Cabezas – it deserves it
Best Hidden Gem: There's a much more savory 'Alternate Ending' with Nick Cage going out man style – a must see!
Worth the Moola: If you're looking for better than average Nic Cage this is a good one – but "The Rock" this isn't!