Blu-ray Review: 'Q - The Winged Serpent'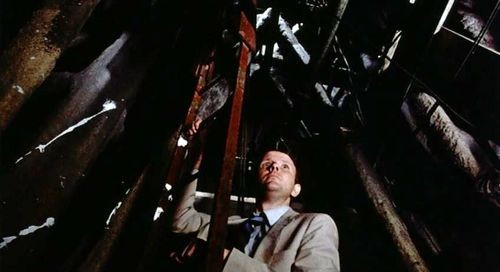 A winged lizard in...Manhattan?  We're checking out the new to Blu-ray title "Q – The Winged Serpent" out now from Shout! Factory Home Entertainment.  Follow the slither and the review below!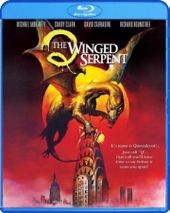 Title: "Q – The Winged Serpent"
   Grade: 3
   Cast: Michael Moriarty, Candy Clark, David Carradine
   Director: Larry Cohen
   Rating: R
   Runtime: 92 minutes
   Release Company: Shout! Factory Home Entertainment
   Website: www.shoutfactory.com
The Flick: I don't know which is more cheesy and engaging – the gamey winged serpent work via 1982 or the zany performance by a young Michael Moriarty.  This monster tale via "The Stuff" director Larry Cohen is about as low budget as you can go with an all-star cast that makes it watchable.  Namely names like David Carradine as a too-cool-for-school detective, Richard Roundtree his sassy partner, but especially the insane and inspired work by Moriarty as a thief with musical ambition.  Fun, frivolous, uber-fluffy, Q is an acquired taste.
Best Feature: By contrast the feature length Commentary by Cohen is five stars with plenty of great tales of filming, casting and putting the flick together fast.  (And it looks like it!)
Best Hidden Gem: Again, lovely to see the normally stoic Moriarty in full Vincent Gallo mode!
Worth the Moola: For those looking for some 80's monster cheese or just some zesty Moriarty, Q is your alphabet letter of choice.