Blu-ray Review: 'Psycho III - Collector's Edition'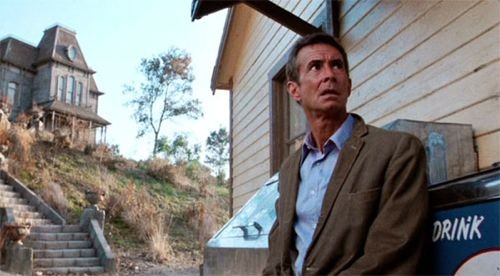 Norman may be still at it, but is it entertaining?  We're checking out the new to Blu-ray release "Psycho III – Collector's Edition" out now from Shout Factory's horror label Scream Factory.  We review the movie, kills and cleanliness of the motel below!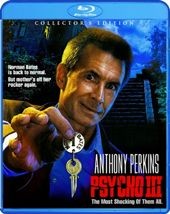 Title: "Psycho III – Collector's Edition"
   Grade: 3 1/2
   Cast: Anthony Perkins, Diana Scarwid, Jeff Fahey
   Director: Anthony Perkins
   Rating: R
   Runtime: 93 minutes
   Release Company: Shout! Factory Home Entertainment
   Website: www.shoutfactory.com
The Flick: What feels like uneven direction by Anthony Perkins himself is fortunately saved by amazing co-stars that steal the show.  Meaning all the slasher kills and cheap thrills are given a boost by the likes of Diana Scarwid as a nun with little faith and Jeff Fahey as a sleazy stranger.  The rest is just Perkins going through the Norman motions – but then again some Norman is better than none at all.
Best Feature: Love the 'Interview' with Jeff Fahey who talks about everything from Perkins to shooting that lamp sex scene.
Best Hidden Gem: Hearing salacious stories from Brinke Stevens on coming in as Diana's body double is fascinating indeed.  (Did anyone actually like Perkins as a director?!)
Worth the Moola: For some cheap thrills and kills with a pinch of character class, this psycho still has some madness within.