Blu-ray Review: 'Psycho II - Collector's Edition'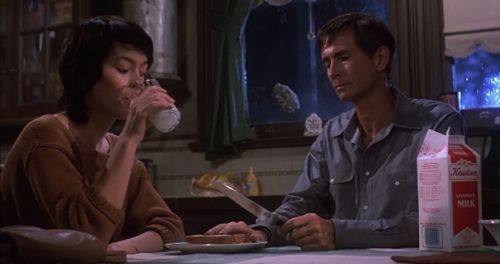 Ready to go back even more years later to visit an old cross dressing friend?  Then follow us as we check out the new to Blu-ray classic "Psycho II – Collector's Edition" out now from Shout! Factory's horror division Scream Factory.  We review the film and Norman Bates's psychiatric release papers below!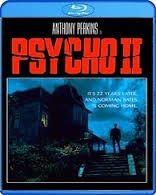 Title: "Psycho II - Collector's Edition"
   Grade: 4
   Cast: Anthony Perkins, Vera Miles, Meg Tilly
   Director: Richard Franklin
   Rating: R
   Runtime: 113 minutes
   Release Company: Shout! Factory Home Entertainment
   Website: www.shoutfactory.com
The Flick: Who could possibly compete with the classic film that is Alfred Hitchcock's "Psycho."  From the famed shower scene to the iconic fall down the stairs heard around the world, the film is virtually an untouchable vision of horror.  But Director Richard Franklin and pre-"Fright Night" screenwriter Tom Holland did something remarkable with this sequel – they made the film a thriller.  Using the frail and newly released character of Norman Bates as the films' focal point, the audience becomes not only engaged in the plight of Norman, but even sympathizes with him.  It's a real testament to the guys behind the camera on this one, not to mention the layered, nuanced and still magnetic work of Anthony Perkins who almost tops his previous outing.  While not the original, this is still a solid sequel that Hitch himself would give a thumbs up to.
Best Feature: The candid 'Commentary' with Tom Holland is about as good as it gets with the dish on Perkins, Franklin and even the rift between the leading man and Meg Tilly.
Best Hidden Gem: Love seeing the 'Vintage Interviews' of the entire cast, plus the ominous menu image of the house and Norman is beautifully unsettling.
Worth the Moola: Got a section for sequels that don't suck – prepare for an addition.