Blu-ray Review: 'Prison - Collector's Edition'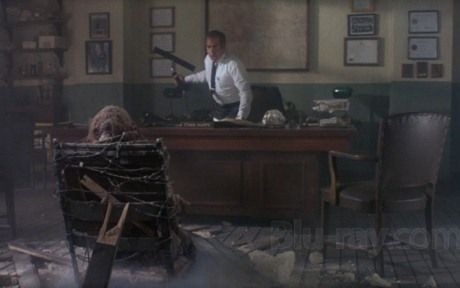 Early Viggo Mortensen and Renny Harlin?  Follow us as we check out the little know but hitting Blu-ray flick "Prison: Collector's Edition", out now from Shout! Factory's horror division Scream Factory.  The review doors close for lights out below!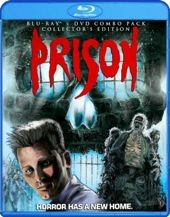 Title: "Prison: Collector's Edition"
   Grade: 3 1/2
   Cast: Viggo Mortensen, Lane Smith, Chelsea Field
   Director: Renny Harlin
   Rating: R
   Runtime: 102 minutes
   Release Company: Shout! Factory
   Website: www.shoutfactory.com
The Flick: Before viewing this one I never new that this was an early film by Director Renny Harlin (yes, he of "Die Hard 2" and "Cliffhanger!") and features a young and early in his career Viggo Mortensen.  Thankfully both are involved here as they elevate what could have just been a forgettable horror outing.  The film centers on a prison that's haunted by a former inmate who was executed there and it's a tad on the barren of scares side.  But again with the help of some inventive effects via John Carl Buechler, slick direction by Harlin and ample brooding James Dean-esk work by Mortensen this one is a notable start for all involved. 
Best Feature: The awesome doc 'Hard Time: The Making of Prison' is a through and rather candid doc on the making of the film.  Fascinating, honest (Harlin thankfully knows no other way to be!) and fully recognizing the flaws within, it's a memorable one-stop shop doc that rocks.  (Though thumbs down to Mortensen who is MIA here – to proud to recognize the roots, huh Viggo!)
Best Hidden Gem: Lane Smith's prison warden is one mean mother!
Worth the Moola: Again, it's fascinating to see folks who went on to do such amazing work in their early stages – plus the collectable box cover kicks ass!