Blu-ray Review: 'Prince of Darkness - Collector's Edition'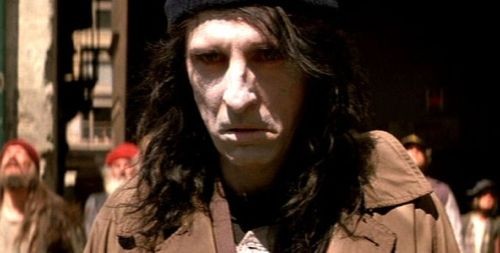 Ready to revisit the John Carpenter devil classic on Blu-ray?  Then follow us as we check out the new to Blu-ray release of "Prince of Darkness - Collector's Edition" out now from Shout! Factory's horror division Scream Factory.  We review the battle of good vs. evil below!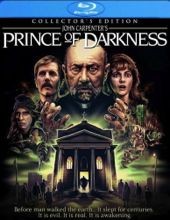 Title: "Prince of Darkness - Collector's Edition'
   Grade: 4
   Cast: Donald Pleasence, Jameson Parker, Alice Cooper
   Director: John Carpenter
   Rating: R
   Runtime: 102 minutes
   Release Company: Shout! Factory Home Entertainment
   Website: www.shoutfactory.com
The Flick: "Prince of Darkness" is a film that's most assuredly an acquired taste.  Fortunately for me it's my flavor with equal parts mythology, creepy crawlies and some bike pipe wielding Alice Cooper to boot.  The film does more with imagination then on-screen gags and it's Carpenter at his most heady.  Not that there aren't great gore moments (the disintegrating bug man is a classic!), but it's characters like equally creepy Donald Pleasence and Victor Wong who also add mood and a dark tone to a storytelling.  Plus I love how quiet Jameson Parker is in the film – whether it was because he didn't want to be there or was going method I care not.  "Prince of Darkness" is a ghost story told by a master of the craft – mid gore for grown ups.  
Best Feature: The 'Interviews' with both John and Alice are great, but I like the buddy-buddy tag team pairing of Carpenter and alum Peter Jason as the wax nostalgic.
Best Hidden Gem: Toss – love the amazing cover art, but equally like the fascinating look at the locations via Sean Clark's Horror's Hallowed Grounds segment.  Gems are a plenty!
Worth the Moola: For fans of the flick, this release is fitting of a prince.