Blu-ray Review: 'Prince Avalanche'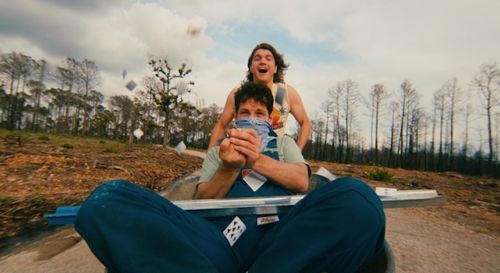 Two guys, one road and yellow paint.  We're checking out the dramatic new film hitting Blu-ray "Prince Avalanche" out now from Magnolia Home Entertainment.  The buddy/buddy comedy and drama gets reviewed below!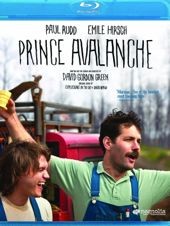 Title: "Prince Avalanche"
   Grade: 4
   Cast: Paul Rudd, Emile Hirsch, Lance LeGault
   Director: David Gordon Green
   Rating: R
   Runtime: 94 minutes
   Release Company: Magnolia Home Entertainment
   Website: www.magpictures.com/princeavalanche
The Flick: There's something truly special about film elements that come together nicely.  In the case of the funny and poignant "Prince Avalanche" it's the combo of the writing/directing power of David Gordon Green mixed with the compelling work of duo Paul Rudd and Emile Hirsch amongst a barren open landscape.  Their realities and reveals while repainting damaged roads in a notorious wildfire area are not only a metaphor here, but a terrific setting that enables the dialogue and acting to shine without unneeded distraction.  Particularly spectacular is Rudd, who sheds his famous grin and swagger to portray a man who is struggling to find himself – it's some of his best work yet. 
Best Feature: The 'Lance LeGault Featurette' is a fitting tribute to the late great actor who performed his whole life – he will be missed.  (And for me he will always be the surly Col. Decker from "The A-Team" TV show)
Best Hidden Gem: LeGault's moving performance here is not only his final one, but work that's totally on par with the quality of work by Rudd and Hirsch.
Worth the Moola: Stripping away all cinema devices, "Prince Avalanche" is a classic example of great story, great actors, great film.