Blu-ray Review: 'Pixar Short Films Collection: Volume 2'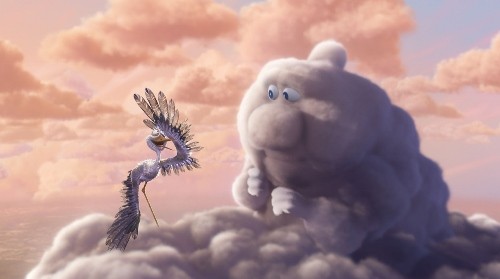 Ready for another helping of your favorite animated Pixar characters and some new ones to boot in short order?  Then check out our Blu-ray review "Pixar Short Films Collection: Volume 2" out now from Disney/Pixar Home Entertainment.  The shorts skinny lies below!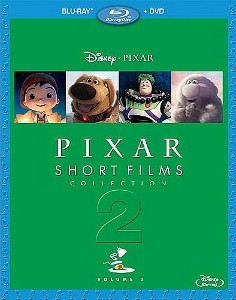 Title: "Pixar Short Films Collection: Volume 2"
   Grade: 3
   Cast: Dug, BURN-E, Buzz Lightyear
   Director: Various
   Rating: G
   Runtime: 75 minutes
   Release Company: Disney/Pixar
   Website: www.DisneyBluray.com
The Flick: The big difference between this set and the first is how much more original and inspired material was on the original.  The globe snowman desperate to get out, a unicycle with big dreams and alien abduction classes all showed what imaginations the folks at Pixar had to offer.  This second set is more of a rehash of the feature films, with more than a half dozen simply showing us the same characters in the same situations.  (How many Mater shorts are they going to make?!)  But it's the originals here that shine including 'Presto' about a magician and his demanding rabbit, 'La Luna' for those who love the moon and especially the engaging and funny 'Partially Cloudy' where a dark cloud tries to get it right.  Word of advice to those busy Pixar guys – originality shouldn't just be reserved for the flicks guys.
Best Feature: The Commentaries on each short range from good to bad, but I personally dug the collection of 'Short Student Films' by John Lasseter, Andrew Stanton and Pete Doctor – these guys invented payoff in short form.
Best Hidden Gem: Even though it's WALL-E territory, I still get a kick out of the not as loved BURN-E.
Worth the Moola: More of the same for Pixar freaks (meaning the same characters over again!), but when it does original it does it well.