Blu-ray Review: 'Peter Pan - Diamond Edition'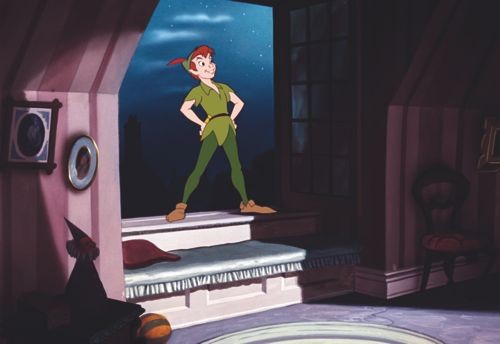 Here we go!  We're flying off to check out another release of the famed Disney classic "Peter Pan", out in a Diamond Edition now from Walt Disney Home Entertainment.  The review of Neverland awaits below!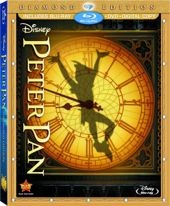 Title: "Peter Pan - Diamond Edition
   Grade: 4
   Cast: Voices of Bobby Driscoll, Kathryn Beaumont, Hans Conried
   Director: Various
   Rating: G
   Runtime: 77 minutes
   Release Company: Walt Disney Home Entertainment
   Website: www.DisneyBluray.com
The Flick: Anyone who doesn't get a pinch of youthful energy out of "Peter Pan" is someone I don't want to meet.  The classic story seems made for the Disney vault – a boy who doesn't want to grow up.  (Do any of us?!)  But it's also the rich texture of the hand drawn animation, the colorful characters (Smee and Hook rule!) and great songs that make this a classic that goes beyond book and stage.  This lush Diamond Edition Blu-ray not only brings savory "Peter Pan" extras to the forefront, but the digital restoration and high def sound are as good as it gets – Walt would be proud.
Best Feature: The very historic feeling doc 'Growing Up With Nine Old Men' tells the story of the kids of the famed nine animators that worked side by side with Walt and company – fascinating stuff.  (Wish my history teacher taught subjects this interesting!)
Best Hidden Gem: The pause feature 'Disney Intermission' is so cool it almost makes you want to keep stopping the movie – tick tock!
Worth the Moola: If you're a big Disney aficionado or just want to get the best version, Diamonds are a boy who doesn't want to grow up's best friend.