Blu-ray Review: 'People Like Us'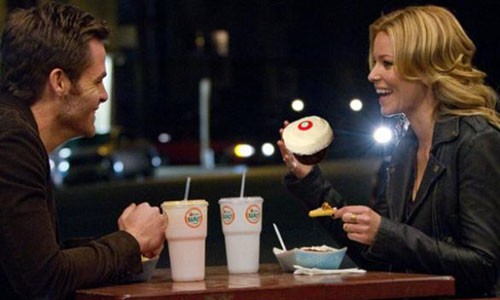 Chris Pine and Elizabeth Banks as...brother and sister?  We're checking out the new to DVD/Blu-ray drama "People Like Us," out Oct. 2 from Dreamworks/Touchstone Home Entertainment.  The reviewed family sparks fly below!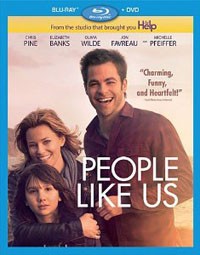 Title: "People Like Us"
   Grade: 4
   Cast: Chris Pine, Elizabeth Banks, Michelle Pfeiffer
   Director: Alex Kurtzman
   Rating: PG-13
   Runtime: 113 minutes
   Release Company: Dreamworks/Touchstone Home Entertainment
   Website: www.pplikeusmovie.com
The Flick: This is simply one winning piece of work.  From the very even toned script that features some good comedy, deep drama, all with the light touch via helmer Alex Kurtzman (who took this story from his own personal experience - and it shows!) to the winning performances by everyone, "People Like Us" surprised the hell out of me.  Decent work by Pine, outstanding stuff by Michelle Pfeiffer as his frail mom and as always scene stealing and overall amazing work by the lovely, funny and effective Elizabeth Banks (is there anything that woman cannot do?!) – everyone scores big time.  Plus any film that not only provides a memorable ending but one that brought a tear to my eye I'm recommending flat out – see this film.  
Best Feature: The 'Commentary Track' by Pine and Director Kurtzman is good, but again is livened up, made humorous and is totally memorable thanks to a sassy and bawdy Banks – I could listen for hours.
Best Hidden Gem: Loved seeing Jon Favreau back in the acting saddle as Pine's powerful boss.
Worth the Moola: So much more then the cover implies, deeper then the story synopsis and filled with everything that makes a movie move you, "People Like Us" should see movies like this.