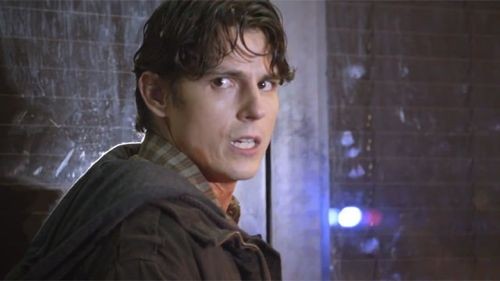 Robbery.  Double crosses.  Last chances.  We're checking out the new to Blu-ray thriller "Pawn" out now from Anchor Bay Home Entertainment.  The truth gets revealed and reviewed below!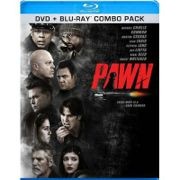 Title: "Pawn"
   Grade: 3
   Cast: Michael Chiklis, Ray Liotta, Sean Faris
   Director: David A. Armstrong
   Rating: R
   Runtime: 88 minutes
   Release Company: Anchor Bay Home Entertainment
   Website: www.anchorbayent.com
The Flick: The crisscross timeline of Pawn is nothing new (Tarantino anyone?!) but Pawn manages to stay afloat with some engaging performance work.  Loved seeing former "The Shield" buds Forest Whitaker and Michael Chiklis in the same flick (though Chiklis should have lost the bad accent here!), in love couple Sean Faris and Nikki Reed provide a nice grounding, Ray Liotta and Stephen "Band of the Hand" Lang play some juicy roles and actor Common (what's with the name?!) is a charismatic hostage negotiator.  Director David A. Armstrong has the script and actor elements but "Pawn"" is just a tad too busy for it's own good.
Best Feature: The 'Behind the Scenes' doc is cool and has everyone talking – except an MIA Chiklis and Liotta.  (What gives boys!?)
Best Hidden Gem: Liotta is so memorably creepy and unsettling here that he gets the 2013 Christopher Walken award!
Worth the Moola: Fun to watch but a tad over wrought - "Pawn" proves why sometimes less is more.