Blu-ray Review: 'Open Grave'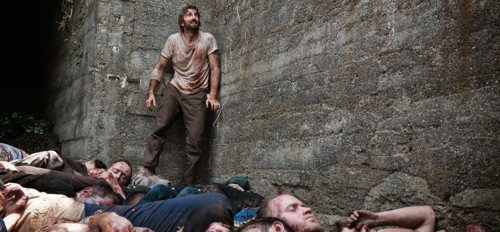 Awaken in a pit of dead bodies – let the games begin!  We're checking out the new to Blu-ray thriller "Open Grave" out now from Cinedigm Home Entertainment.  We review the dead body view below!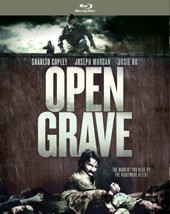 Title: "Open Grave"
   Grade: 3 1/2
   Cast: Sharlto Copley, Joseph Morgan, Josie Ho
   Director: Gonzalo Lopez-Gallego
   Rating: Not Rated
   Runtime: 102 minutes
   Release Company: Cinedigm Home Entertainment
   Website: www.cinedigmentertainment.com
The Flick: Even though "Open Grave" does get a tad complicated for the average viewer, there are some amazing suspense elements here.  Right from the get go when a dazed Sharlto Copley wakes up in a sea of dead and decaying bodies, there's a real sense of mystery and Hitchcock flavor abound.  And using the device of the audience learning right alongside the amnesia stricken gang does keep the tension and guessing going strong.   
Best Feature: The 'Behind the Scenes' featurette gets the perspective of all involved, as they wax nostalgic about the various themes within the film.  (aka this is the only extra – so-so!)
Best Hidden Gem: I liked the 'is he a hero or a villain' work by the always memorable Copley.
Worth the Moola: This is a decent thriller that even De Palma would be proud to pay homage to.