Blu-ray Review: 'On The Inside'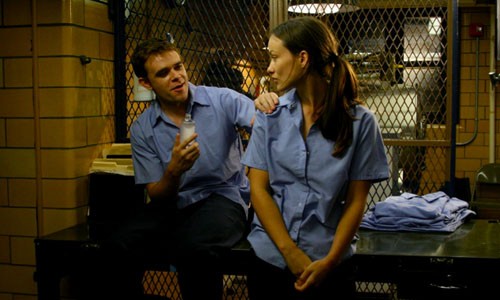 Murder.  Punishment.  Prison.  Welcome to life "On The Inside," a new to Blu-ray flick about dealing with all things incarceration from Anchor Bay Entertainment.  Follow the hall to the review cells bellow.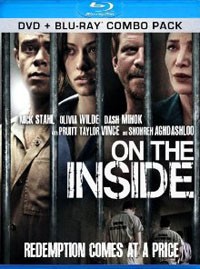 Title: "On The Inside"
   Grade: 3 1/2
   Cast: Nick Stahl, Olivia Wilde, Pruitt Taylor Vince
   Director: D.W. Brown
   Rating: R
   Runtime: 90 minutes
   Release Company: Anchor Bay Home Entertainment
   Website: www.anchorbayent.com
The Flick: For a movie that should have been yet another forgettable prison tale, "On The Inside" is surprisingly impressive.  From its affecting scenes (father confronts his son's killer in lock up) to its amazing cast (even the fabulous Shohreh Aghdashloo shows up in a bit part!) this one is far better then it should have been.  Crazy and unstable lovebirds Nick Stahl and Olivia Wilde make a wonderfully wacky couple, while Pruitt Taylor Vince and Dash Mihok provide the two sides of criminal background.  Take heed - this one may seem like a bad movie of the week from the box, but on the inside are some jail jewels just the same.
Best Feature: The only feature, a commentary with Director D.W. Brown and two side actors (where is the Stahl/Wilde or Vince/Mihok tag team tracks?!) is a hard thing to get through.
Best Hidden Gem: Love that no matter what the flick, what the script or what the role, the fetching Wilde captivates and radiates as usual.  (I would go to prison if it meant conjugal visits with her!)
Worth the Moola: Don't let the seemingly familiar and somber subject matter detain you – this is a flick worth going out of your way for.