Blu-ray Review: 'Officer Down'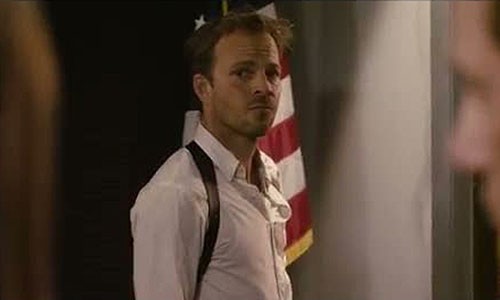 Cops, criminal and the thin line that separates them.  We're checking out the new to Blu-ray cop thriller "Officer Down" out now from Anchor Bay Home Entertainment.  Review justice will commence below!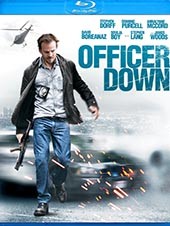 Title: "Officer Down"
   Grade: 2 1/2
   Cast: Stephen Dorff, Stephen Lang, James Woods
   Director: Brian A. Miller
   Rating: R
   Runtime: 97 minutes
   Release Company: Anchor Bay Home Entertainment
   Website: www.anchorbayent.com
The Flick: "Officer Down" has a great start.  It's got a catchy story (bad cop is saved and tries to go good by helping the man who saved him), a killer cast (a ruffled Stephen Dorff plus a sexy AnnaLynne McCord, surly Stephen Lang, cool Walton Goggins and bitter James Woods – oh, yeah!) and a gritty look that goes a long way in terms of drama and action.  The problem is about half way through things start to drag and get too clever in an unneeded series of reveals and double takes that gets downright tedious.  It's like the writer John Chase felt he had to make the film as complicated and complex as possible to standout – mistake.  A little goes a long way and sadly this officer is down before he even gets started. 
Best Feature: No features for an Anchor Bay release means trouble in paradise.  (At least in my book!)
Best Hidden Gem: Loved seeing, even just for a second, the lovely Laura Harris as a grieving cops wife – someone give that Faculty gal more work pronto!
Worth the Moola: Great premise with a great cast does not a slam-dunk ensure – trimming down (not dumbing down!) is allowed everyone.