Blu-ray Review: 'Nymphomanic Volume I And II'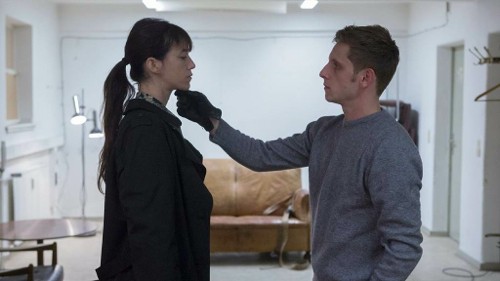 Ready to get sexy via Lars Von Trier?  Then follow us as we check out the new to Blu-ray flick "Nymphomanic Volume I And II" out now from Magnolia Home Entertainment.  We review the various deviant stories below!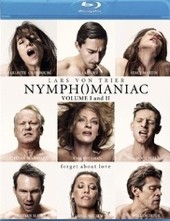 Title: "Nymphomanic Volume I And II"
   Grade: 3 1/2
   Cast: Charlotte Gainsbourg, Stellan Skarsgard, Shia LaBeouf
   Director: Lars Von Trier
   Rating: Not Rated
   Runtime: 241 minutes
   Release Company: Magnolia Home Entertainment
   Website: www.magpictures.com/nymphomanic
The Flick: I've noticed that with filmmaker Lars Von Trier there's a firm amount of highs and lows.  Meaning his poignant film "Antichrist" was a can't take your eyes off it masterwork, while "Melancholia" was an exercise in cinematic futility.  "Nymphomanic Volume I And II" are a classic case of all of the above, with some amazing and utterly mesmerizing bits mixed in with some dim and dull stuff just meant to shock the system.  On the good side there's some solid work by Charlotte Gainsbourg who bares all emotionally and physically in the lead, Christian Slater as her passionate dad and especially Uma Thurman who steals the film as a scorned wife out to inflict distress.  On the ho-hum side are Shia LaBeouf in an uninspired turn as one of the Gainsbourg's suitors and Jamie Bell completely miscast as a vile sadomasochist.  Some good, some bad, but if the best bits Volume I and II were spliced together this could have been a single satisying cinematic outing. 
Best Feature: The 'Sex' featurette finally addresses the use of actual sex acts and organs used in Von Trier's films.  (Seems porn actors and special effects are used!)  Loved hearing Stellan Skarsgard talk candidly about sex acts being as natural as eating off a spoon – classic!
Best Hidden Gem: The restaurant scene doesn't just have the magic disappearing spoon trick - Udo Kier alert!
Worth the Moola: Salacious, steamy and provocative, much like life there's some experiences to remember and some easy to forget.