Blu-ray Review: 'Non-Stop'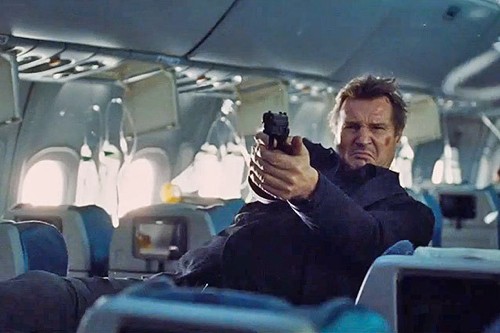 "Taken"...on a plane?  (Nah – but it does have Liam Neeson kicking ass!)  We're checking out the new to Blu-ray action yard "Non-Stop" out June 10th from Universal Home Entertainment.  We follow and review the action below!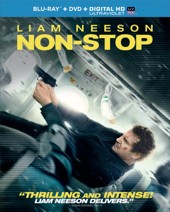 Title: "Non-Stop"
   Grade: 4
   Cast: Liam Neeson, Julianne Moore, Scoot McNairy
   Director: Jaume Collet-Serra
   Rating: PG-13
   Runtime: 107 minutes
   Release Company: Universal Home Entertainment
   Website: www.UniversalHiDef.com
The Flick: What could have been a Liam Neeson helmed bad "Passenger 57" rip-off is instead a real nail biting suspense flick.  Neeson, still bringing depth and bravado to the action genre, plays a flawed Air Marshal who must find a killer before the death toll on the plane rises.  What transpires via a keep-them-guessing story and the stylistic direction courtesy of Jaume Collet-Serra is a fun testosterone shot with a whodunit chaser.  Yeah, there are some characters obvious and not-so obvious within the confines of the aircraft, but Neeson chews up the scenery like no other to give the audience a wild ride.
Best Feature: 'Non-Stop Action' shows the difficulties of fights and kicking ass within the confines of a small and closed space – tasty. (Note – the other featurette does produce some spoilers so watch after!)
Best Hidden Gem: "In Search of a Midnight Kiss" and "Argo" alum Scoot McNairy plays a memorable role as a timid man out muscled by Neeson's air cop.
Worth the Moola: A flick with everything you want plus a little guessing game extra – Neeson delivers again.