Blu-ray Review: 'Never Sleep Again: The Elm Street Legacy Collector's Edition'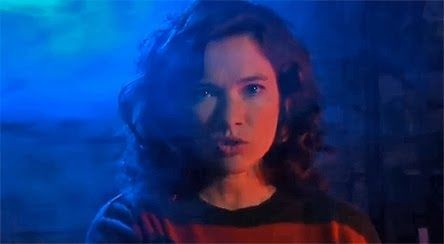 Ready to dissect the world of Freddy?  Then follow us as we check out the new to Blu-ray doc "Never Sleep Again: The Elm Street Legacy 2-Disc Collector's Edition" out now from RLJ Entertainment.  We review the series and the folks who created it below!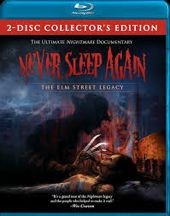 Title: "Never Sleep Again: The Elm Street Legacy" (Collector's Edition)
   Grade: 5
   Cast: Wes Craven, Heather Langenkamp, Renny Harlin
   Director: Daniel Farrands and Andrew Kasch
   Rating: Not Rated
   Runtime: 238 minutes
   Release Company: RLJ Home Entertainment
   Website: www.us.RLJEntertainment.com
The Flick: I've said it before and I'm gonna say it again – this is one of the most comprehensive docs on a horror series ever.  Fans of the Nightmare series will enjoy this, horror hounds will appreciate it and even the average everyday movie fan will dig the crap out of this.  What's great about it – how about everything?!  Honest dialogue from Wes Craven and Robert Shaye about their falling out, Jack Sholder talking homosexual overtones in Nightmare 2, Renny Harlin dishing dirt on Part 4 and on, and on, and on!  There's enough material here to choke a possessed horse – nuff said.
Best Feature: As usual Sean Clark's 'Horror's Hallowed Grounds: Return to Elm Street' is for the geeks, about the geeks and hosted by a self-proclaimed horror geek – it's a keeper.
Best Hidden Gem: Craven lets his love and hate for the series he created come right to the surface no holds barred.
Worth the Moola: Must.  Buy,  Now.