Blu-ray Review: 'Much Ado About Nothing'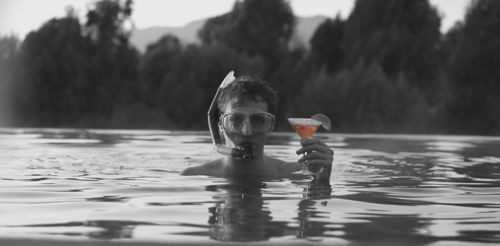 Ready to see Avengers helmer Joss Whedon take on the powers of...Shakespeare?  Then follow us as we check out the new to Blu-ray outing "Much Ado About Nothing" out now from Lionsgate Home Entertainment.  We dissect the value of the bard below!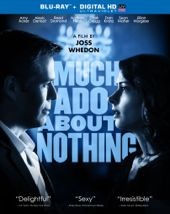 Title: "Much Ado About Nothing"
   Grade: 3 1/2
   Cast: Amy Acker, Alexis Denisof, Nathan Fillion
   Director: Joss Whedon
   Rating: PG-13
   Runtime: 109 minutes
   Release Company: Lionsgate Home Entertainment
   Website: www.lionsgatebluray.com
The Flick: It's strange because as a film version I very much have the 1993 Kenneth Branagh adaptation on the brain when I think of "Much Ado About Nothing" and I do remember it being fun.  Joss Whedon's version here is pretty grounded and dim, with more emphasis on heavy-handed drama and romance then fiery flirty fighting.  His leads Amy Acker and Alexis Denisof play the earnest portions well, but frankly lack the spark of a couple who love to spar.  What then shines in Whedon's bard universe are the more somber characters (Sean Maher's turn as Don John makes Keanu Reeve work look lightweight!) and offbeat comical turns (as bumbling goofs Dogberry and Verges Nathan Fillion and Tom Lenk steal the show!), but the rest is standard stuff.  
Best Feature: The 'Making-Of' featurette has everyone talking and it's amusing to hear from former Firefly/Serenity folks like Maher (who has never played a villain before!) and Fillion (he tried to bail at the last minute!) talk Shakespeare.
Best Hidden Gem: The Commentary with Joss Whedon by himself is always wry, witty and insightful...on every film.
Worth the Moola: Those who don't like the musings of classic prose might want to stay clear, but it's the side characters that make this version enjoyable.