Blu-ray Review: 'Mr. Jones'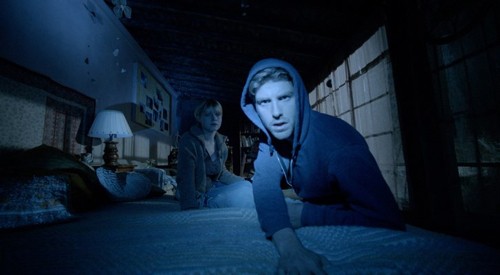 Do trees, branches and creepy hermits scare you?  Then follow us as we check out the new out in nature horror outing "Mr. Jones" now on Blu-ray from Anchor Bay Home Entertainment.  We examine and review the artifacts and their scare factor below!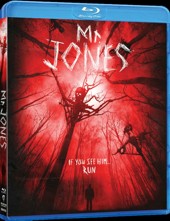 Title: "Mr. Jones"
   Grade: 2
   Cast: Jon Foster, Sarah Jones, Mark Steger
   Director: Karl Mueller
   Rating: PG-13
   Runtime: 84 minutes
   Release Company: Anchor Bay Home Entertainment
   Website: www.anchorbayent.com
The Flick: This is another example of a decent creepy premise that just goes unrealized.  A young couple heads to a remote cabin in the woods to work on their relationship and such and end up getting interested in a local neighbor who may be a famed satanic sculpture.  Again the potential is there (the scenes of experts spinning the tale adds a creep factor for sure!) but thanks to crappy handheld shake cam (it makes The Blair Witch Project look like it was shot on a tripod!) and to much found footage unfun via the uninspired couple, the scares and mind-bending dreams within are in short supply.
Best Feature: No features here – for an Anchor Bay release that's telling.
Best Hidden Gem: Love the interviews with experts including the ever-believable Faran Tahir.
Worth the Moola: "Mr. Jones" is a good guy with an interesting personality – but he needs a dose of Ritalin stat!