Blu-ray Review: 'Mother's Day'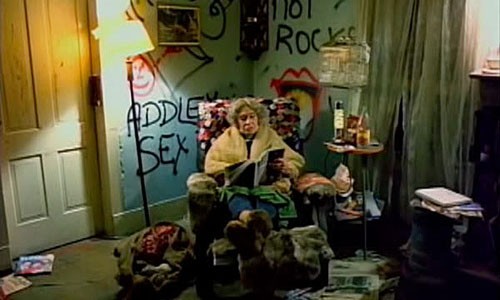 Up for a little Blu-ray murder, rape and revenge – Troma style?  Then check out our review of the 1980 horror outing "Mother's Day," out now from Anchor Bay Entertainment.  The review to make mom proud lies below!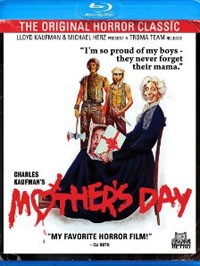 Title: "Mother's Day"
   Grade: 2 1/2
   Cast: Nancy Hendrickson, Deborah Luce, Rose Ross
   Director: Charles Kaufman
   Rating: R
   Runtime: 92 minutes
   Release Company: Anchor Bay Home Entertainment
   Website: www.anchorbayent.com
The Flick: No matter how you slice it Charles Kaufman's (yes, brother of Troma head Lloyd Kaufman!) "Mother's Day" is one sick puppy.  Even for 1980, this one has a serious case of creepy with the demonic and eerie mother in question (an inspired and lingering performance by the ghastly Rose Ross!) egging her two insane boys to rape, torture and murder.  Things do get interesting when the victims come back for a little payback.  Full of 80's fromage, this is a twisted outing that only a mother could love.
Best Feature: The 'Audio Commentary' with helmer Kaufman provides some insight into both the films twisted moments and where they came from.  (Seek help!)
Best Hidden Gem: A tie!  There's both an eerie Eli Roth interview where the 'Hostel' helmer rambles on about the symbolism of the film (reaching!), stops in an odd way and then rambles more (hey, it was interesting!) and some 'Behind the Scenes' footage featuring severed ear and nipple tests – fitting extras for this flick. 
Worth the Moola: If you're as much as fan as Roth you're gonna shit your pants with glee for this release – the rest will only feel some discomfort.