Blu-ray Review: 'Meatballs'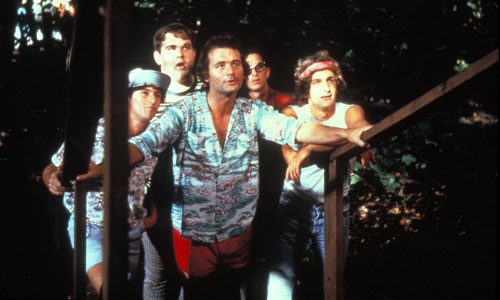 Everyone has memories of time at summer camp, but having Bill Murray as your camp counselor does make it a little more special.  We're looking at the Blu-ray release of the comedy classic "Meatballs," out now from Lionsgate Home Entertainment.  Rise and shine review below!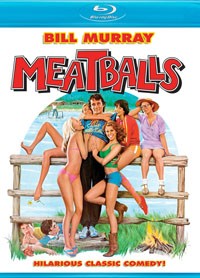 Title: "Meatballs"
   Grade: 4
   Cast: Bill Murray, Kate Lynch, Chris Makepeace
   Director: Ivan Reitman
   Rating: PG
   Runtime: 91 minutes
   Release Company: Lionsgate Home Entertainment
   Website: www.lionsgatebluray.com
The Flick: Is this one a one of the best comedies of all time?  No.  How about just an entertaining romp?  For sure.  An early in his career riffing Bill Murray and the comedic timing of Ivan "Ghostbusters" Reitman make this flick about life at summer camp far better then it should be.  Plus anyone that shares the screen with the inspired Murray here – from quiet kid Chris Makepeace to love interest Kate Lynch – immediately gets bumped up a notch on the zany scale.  There were two forgettable sequels, but they never truly understood what it was that made "Meatballs" so meaty – the magic of Murray.
Best Feature: The candid Commentary with Director Ivan Reitman is so honest, brutal and funny that it eclipses the flick itself.  Plus the stories that range from bad (they weren't sure Murray was going to make the film...till he just showed up!) to worse (the whole saga of how they sold it is harrowing!) make this one a must listen.
Best Hidden Gem: Love seeing where the bed and bedroom of camp head Harvey Atkin will end up next – like Where's Waldo for the camp crowd.
Worth the Moola: A funny early manic Murray mixed with a revealing Reitman – now that's what I call a special edition!