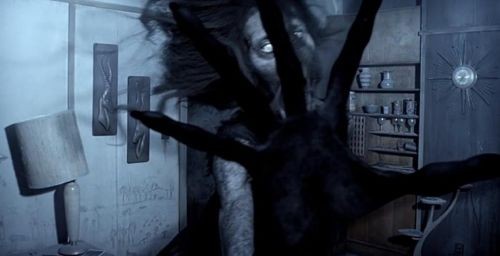 Ready for a more maternal ghost story, kiddies?  Then check out our review of the new to Blu-ray chiller "Mama" out now from Universal Home Entertainment.  The thrills get reviewed below.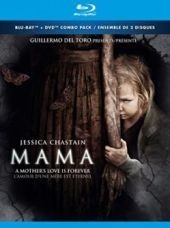 Title: "Mama"
   Grade: 3 1/2
   Cast: Jessica Chastain, Nikolaj Coster-Waldau, Megan Charpentier
   Director: Andy Muschietti
   Rating: PG-13
   Runtime: 100 minutes
   Release Company: Universal Home Entertainment
   Website: www.UniversalHiDef.com
The Flick: Working from a more of ghost story angle then a horror frame, Mama thrives because of its willingness to show less.  Meaning all the supernatural elements and monster visuals are used sparingly and thus the chill factor is in full mood swing here.  Plus the talented who's who cast sells the crap out of it including dark haired Jessica Chastain and in a haunting dual role Nikolaj Coster-Waldau, not to mention creepy kids Megan Charpentier and Isabelle Nelisse.  (Think feral kid from The Road Warrior minus the good attitude!)  Not that the film is by any means perfect as there are some dry bits, but for the most part this terror tale stands tall.
Best Feature: Loved the short upon which this flick got the greenlight – simple, sinful and scary.
Best Hidden Gem: Director and Mama Executive Producer Guillermo del Toro shows up here doing an intro to the cool short mentioned above – it sold him and us!
Worth the Moola: At a time when the crafting of a ghost story is almost extinct, it's nice to see it's not completely dead – mama's the word.