Blu-ray Review: 'Lovely Molly'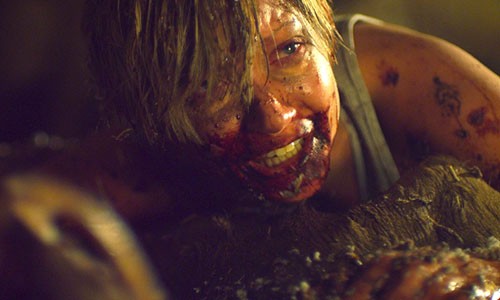 Ready to head back to a little first person horror via one of the original Blair Witch Project helmers?  Then check out our review of the new to Blu-ray release "Lovely Molly," out this week from Image Entertainment.  We review the things that go bump in the night below!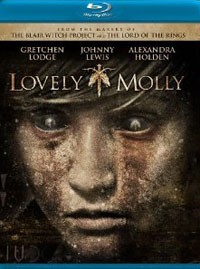 Title: "Lovely Molly"
   Grade: 3 1/2
   Cast: Gretchen Lodge, Johnny Lewis, Alexandra Holden
   Director: Eduardo Sanchez
   Rating: R
   Runtime: 99 minutes
   Release Company: Image Home Entertainment
   Website: www.watchimage.com
The Flick: I won't lie – "Lovely Molly" did creep me out.  From the eerie subject matter seemingly involving possession to the haunting work by lead gal Gretchen Lodge who lays all barren to create an insidiously inspired performance "Lovely Molly" does have a firm handle on the disturbing factor.  But for my money it's not completely enough, especially from Blair Witch co-helmer Eduardo Sanchez who knows how to effectively twist the audience.  I think it was the fact that I didn't care about or was ever engaged in anyone else in the film other then Lodge – neither the hapless husband nor the sappy sister.  But there's thankfully enough scares and sin to make this one a notably naughty night out.
Best Feature: I did like the set of four fake 'Featurettes' that explored some of the creepy mythology behind the facts in the film – good show!
Best Hidden Gem: That super upsetting footage of Molly in the corridor played by her manager – that one has some serious linger effect.
Worth the Moola: For a creepy night out at the movies that isn't five star but gets the job done, Molly knows how to make disconcerting lovely.