Blu-ray Review: 'Lovelace'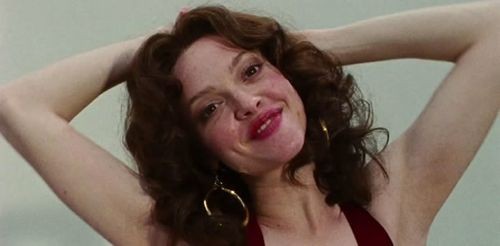 Ready to go deep into a cautionary tale of the adult industry?  Then follow us as we check out the new to Blu-ray flick "Lovelace" out now from Anchor Bay Home Entertainment.  We review the ups and downs below!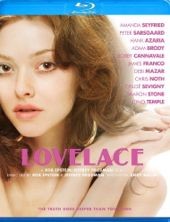 Title: "Lovelace"
   Grade: 3 1/2
   Cast: Amanda Seyfried, Peter Sarsgaard, Chris Noth
   Director: Rob Epstein / Jeffrey Friedman
   Rating: R
   Running Time: 93 Minutes
   Release Company: Anchor Bay Entertainment
   Website: www.anchorbayent.com
The Flick: "Lovelace," as staged by directors Rob Epstein and Jeffrey Friedman, packs quite an emotional gut punch.  First up is the tale of Linda Lovelace as it appears on the surface with Linda going deep into the adult project and fast becoming a huge mega-star.  The second is through the eyes of Linda and shows the events in a very different light filled with spousal abuse, drugs and an overall feeling being trapped.  It's quite an interesting take on what we know of the story and features a ton that we don't.  As Linda, Amanda Seyfried has never been better, giving a performance that's a captivating mix of the highs and lows of the life of the starlet.  The side characters range from great (Peter Sarsgaard has never been so creepy!) to wasted (casting Sharon Stone as Linda's overprotective mom is genius – but you have to give her some meaty moments!), but this is frankly Seyfried's show and she makes this one watchable.
Best Feature: The featurette 'Behind Lovelace' does give some insight into the real life characters and various actor processes.  (Sarsgaard seems to think the gent he's playing isn't a bad guy – go figure!)
Best Hidden Gem: I personally like the work here by Wes Bentley who plays a photographer who gets Linda to come out of here shell – he would have made a great Spiderman!
Worth the Moola: If you dig Miss Seyfried and "Chloe" via director Atom Egoyan is out, this one is worth the rental.