Blu-ray Review: 'Lone Survivor'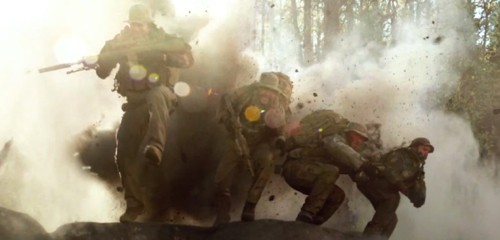 Four men down but not out in a war torn land – mission to escape and survive.  We're taking a look at the new to Blu-ray film "Lone Survivor" out now from Universal Home Entertainment.  We examine the escape plan below.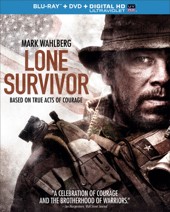 Title: "Lone Survivor"
   Grade: 4
   Cast: Mark Wahlberg, Taylor Kitsch, Emile Hirsch
   Director: Peter Berg
   Rating: R
   Runtime: 122 minutes
   Release Company: Universal Home Entertainment
   Website: www.UniversalHiDef.com
The Flick: I don't think the marketing for "Lone Survivor" was quite on par as the film seemed to just looked to be a mindless war action film.  What it turned out to be was a harrowing, thought-provoking and totally intense true story of four guys who find themselves in the battle of their lives.  Under the surprisingly solid direction of "Hancock" and "Battleship" director Peter Berg, this one cooks, puts you right into the heart of a war torn battle and features some of the most brutal, bone crunching and totally realistic war sequences ever.  (Have to credit everyone here from the sound designers to the practical effects by KNB EFX – this stuff looks, feels and sounds real!)  Plus the film is a nice acting ensemble of Mark Wahlberg, Taylor Kitsch, Emile Hirsch and Ben Foster all playing distinctive individuals, but at the same time pulling off the flick as a team – they're all the stars of this one.  Thinking the film was going to be a fluff piece, this one was an eye opening surprise indeed.  
Best Feature: 'The Fallen Heroes of Operation Red Wings' is a fantastic doc that talks with both the real life families of the fallen soldiers and the actors portraying them – all of which want to do justice to the events.
Best Hidden Gem: 'Recreating the Firefight' takes fans right into the heart of how these hard hitting sequences were created – warts and all!
Worth the Moola: Seems like everyone here wanted to make sure to honor the four men of this story – they do.