Blu-ray Review: 'Lincoln'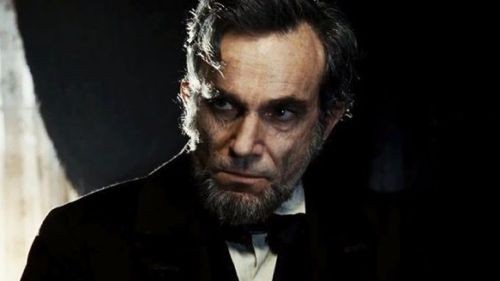 Ready to check out a past president…from the privacy of your own home?  Then check out our review of the new to Blu-ray flick "Lincoln" out now from Touchstone Home Entertainment.  The pres and his extras wait below!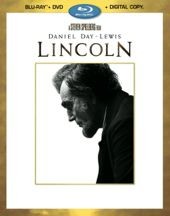 Title: 'Lincoln'
   Grade: 3
   Cast: Daniel Day-Lewis, James Spader, Tommy Lee Jones
   Director: Steven Spielberg
   Rating: PG-13
   Runtime: 150 minutes
   Release Company: Touchstone Home Entertainment
   Website: www.thelincolnmovie.com
The Flick: As a flick only half of the over-bloated "Lincoln" works in keeping the audience intrigued.  The part that delves into the personal life of Lincoln complete with an overwrought Sally Field and a wasted Joseph-Gordon Levitt is a tough thing to get through.  (Aka too much fat, not enough meat!)  But the half involving the abolishing of slavery is fascinating stuff and has a myriad of memorable secondary characters that give the method rearing Lewis a run for his acting money.  Love the steadfast Tommy Lee Jones, the stoic David Strathairn and especially the saucy trio of James Spader, Tim Blake Nelson and John Hawkes who all but steal every scene they're in!  But good or bad not withstanding there's not much Spielberg style in this one, not to mention that "Lincoln" feels like a day that doesn't end.  Just because Lincoln's career was long, doesn't mean this movie ha to follow suit.    
Best Feature: The cool doc on the second disc In 'The Company of Character' not only goes as deep as possible into the insane work of Lewis, but we get some insight on all the other great turns in the film from the guys who played them as well!
Best Hidden Gem: Of the three wise (or unwise!) men the portly and jolly Spader keeps the bad acting bug at bay by turning in yet another fantastic performance.
Worth the Moola: Only half decent, but that's the beauty of home viewing – fast-forward is just a click away.