Blu-ray Review: 'Lightning Bug'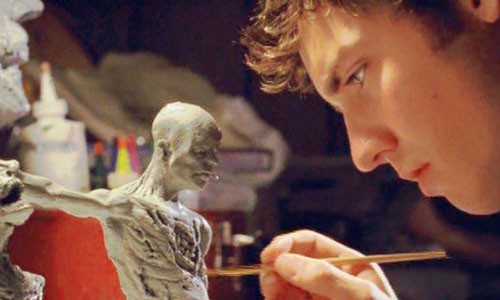 Which monsters are scarier – make believe ones or those in our actual family?  So is the plight of the lead character in the new to Blu-ray flick "Lightning Bug" out Jan. 15 from Image Entertainment.  The illuminating review flies below!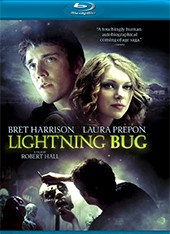 Title: "Lightning Bug"
   Grade: 1
   Cast: Brett Harrison, Laura Prepon, Ashley Laurence
   Director: Robert Hall
   Rating: Not Rated
   Runtime: 95 minutes
   Release Company: Image Home Entertainment
   Website: www.watchimage.com
The Flick: I know this one was based on writer/director Robert Hall's own personal experiences growing up and I certainly feel for his harrowing past, but a good film this is not.  Part watered down coming of age tale, part "First Born" abuse flick and part kid with dreams movie, "Lightning Bug" just fails to adopt a single and cohesive focus to engage the viewer.  Meaning there are parts that slightly work (the relationship between lead Brett Harrison and the single stand-out Laura Prepon are the best thing in the film!), but mostly parts that don't (the whole over-the-top Kevin Cage abusive step-father bit always brings the film to a halt!) - it's an exercise in movie tolerance.  Past history can provide an interesting story, but apparently not always a memorable film.
Best Feature: Even the extras here are ponderous to get through – there's an 'Extended Cut' (help me!), two very drab 'Commentaries' and featurette look back that feels a lot like an ass kissing interview junket – not great.
Best Hidden Gem: Again stepping away from her "That 70's Show" persona, the lovely Prepon steals every scene she's in.  (Plus it was nice to see "Hellraiser's" Ashley Laurence back in the acting saddle – but she deserves better!)
Worth the Moola: I've always said that the best stories are from filmmakers who draw from their own personal experience – meet the exception.